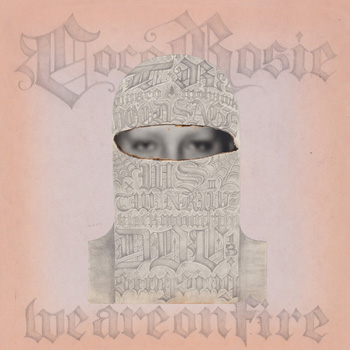 'We Are On Fire' is the new single from CocoRosie, the celebrated duo comprising US-born, Paris-based sisters Sierra and Bianca Casady and named for their childhood nicknames. It offers a glimpse into the sisters' intricately spun, thoroughly imagined world, their music incorporating elements from opera, electronica, and folk; tied together with fairytale lyrics. 'We Are On Fire' was recorded with TV On The Radio mainman Dave Sitek in Los Angeles. "Working With Dave is a creative exorcism – musical kinship without boundary', is how CocoRosie describe working with Sitek.
Antony Hegarty (Antony and The Johnsons) lends his distinctive vocals to b-side 'Tearz For Animals'. CocoRosie previously collaborated with Antony on their Noah's Ark LP in 2005 and are set to play at the Anthony Hegarty-curated Meltdown Festival in August 2012.
Born to part Cherokee mother and American father, Sierra and Bianca spent their childhood living in two different worlds – their everyday life with their mother, a Steiner schoolteacher, and the summers spent with their father, a Shaman who lived on the road. They became estranged as adolescents when Sierra was sent to boarding school, and a "deep antipathy" developed between them. Almost a decade passed, and Sierra was studying to become an opera singer in Paris. Out of the blue, Bianca – then 19 and living in NYC as a creative writing teacher, designer and model – arrived at Sierra's flat in the French capital, a moment that the elder sister says was "like in Wizard of Oz when it all goes from black and white to Technicolor."
They soon found out they had more in common than they had thought: art, writing, storytelling and music. The sisters released their debut album, La Maison de Mon Reve, in 2004 on Touch and Go Records, followed it with 'Noah's Ark' and then 'The Adventures Of Ghosthorse And Stillborn' in 2007, with an otherworldly album cover by renowned French artists Pierre et Gilles.
'We Are On Fire' is the first new music from CocoRosie since their last album, 2010's Grey Oceans. Since then, the sisters have appeared at the Marrakech Biennale (2012) and toured Asia.
Bianca developed the script for her ballet and appeared at the Moscow Biennale (2011), and also lived in Japan while working on an exhibition. Sierra has spent much of the past two years producing the skeleton for an industrial opera.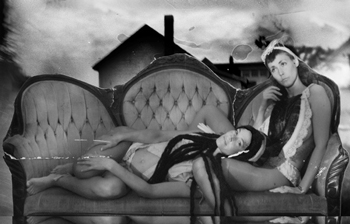 UK Live date:
4th August 2012 – London Meltdown Festival
'We Are On Fire' will be released on June 4th through PIAS