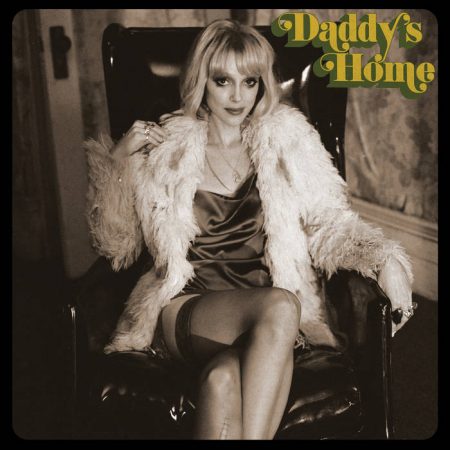 Welcome back to the weird, wonderful, and downright enthralling world of St Vincent. St Vincent (aka Annie Clark) has been making music over the last two decades and growing in popularity and critical acclaim throughout six inventive records. Her 2017 record 'Masseduction' was her best yet, teaming up with the busiest man in pop music Jack Antonoff for a more commercial record, but a record full of personality and weird flourishes.
'Daddy's Home' arrives with a clear mission statement, to take listeners back to the 70s and walk the streets with Clark in the grimy metropolis of New York. The influences for this record stem from Bowie, Joni Mitchell, Lou Reed, Stevie Wonder, Prince, to name a few of the exhaustive creative inspirations for the project, all focussed through a modern lens. The album's name and title track come from Clark's relationship with her father, which is a major theme here after he was released from prison in 2019 after being involved in a multi-million dollar stock manipulation. 
There are many highlights here, especially with the early singles like 'Pay Your Way In Pain,' which is one of the best songs Clark has ever written, with its clear Bowie and Prince inspirations and themes of how every day of life manages to accompany ever task with a struggle. Other highlights include 'Down', with more production from Antonoff that makes it an absolute earworm, and lyrics like "Go tell your friends you're down, run to your friends, if you've got any left, you're down." Deep cuts like 'At The Holiday Party' see's Clark talk about how people hide their problems behind a front, especially at parties and the song is about when that façade breaks, even for a second and you see the person behind it.
While the album is very strong, and probably on par with her last record, there are some little caveats when it comes to the track list. The 'Humming' interludes seem pointless to me, and add little to the personality of the record, even though their inclusion was supposed to. 'Candy Darling' fizzles out before it has a chance to grow, and the record ends on the third of three disappointing interludes, which hinders the project somewhat.
What is clear from this project, even with the odd misstep is that Clark and Antonoff are a perfect combination. St Vincent continues to deliver on every album, and you'll never be void of personality, surprises or soul when she releases a body of work into the world.
Welcome back St Vincent, it hasn't been the same without you.
St. Vincent: Daddy's Home (Out Now) – Loma Vista Records