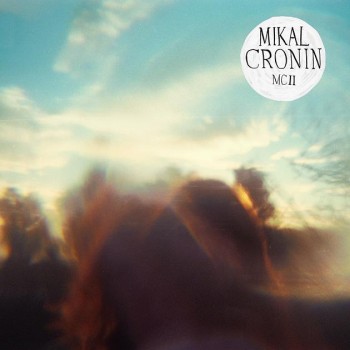 For those who closely follow the fuzzy haze of the lo-fi scene, Mikal Cronin is no stranger. Having collaborated with garage rock god Ty Segall over the past decade, our eyes have spiraled as the pinching hum of the sixties revival generation has been taken over by the likes of these two Californian musicians.
Already labeling itself as an insightful, well-written poetic journal of a sophomore album, Mikal Cronin's MCII dips its toes into the seeping honesty of this So-Cal punk's melted heart. Splashed with ten sunny-side-up tracks, MCII professes the truth of what it's like to start all over again, be indecisive and live on the less palatable sides of adolescence in the 21st century.
Switching over from the grungy soot of his raw bass guitar, to the claviature of a beat-up piano, the lyrical authenticity of Cronin's tunes have all around become more mature since his debut release.  In a sort-of thematic homage to Elliot Smith, MCII showcases Cronin's struggles and consistent questioning of the things around him: "Do I shout it out?/Do I let it go?/Do I even know what I'm waiting for?" Christ, even Morrissey would be impressed by this kind of analytically sullen songwriting.
The album's choice single and opener 'Weight' effortlessly drives Cronin's dilemma into a more folksy-perspective,  "I've been starting over for a long time, I'm not ready for another day". The anthemic 'See It My Way' is quite the pick-me-up, while the dialogue in 'Change' shakes up that good old fashioned sun-burned fuzz we know and love in Cronin's musical library.
MCII rather brilliantly weaves Cronin's garage rock aesthetic into clean shaven poetic rock banter, reassuring that he's ultimately a song-writer, not a sidekick. He's pulled himself out of the umm, dreaded stereotypical 'Lennon-McCartney' label alongside Segall and now coasts on the breathless rush of his own melodies. Jeez, that sounds hokey, but it's true. This album actually gets better every time I listen to it. MCII lays the foundation for everything a good album should be. Faultlessly crafted ballads? Check. Perfectly placed tempo changes? Check. Catchy riffs? You bet. Plus, the acoustics in 'I'm Done Running From You' are nothing less than perfection, followed by the candy-coated violin addition in 'Piece Of Mind' – I mean, wow.
Closing the album off is 'Piano Mantra', an orchestrated tearjerker that repeats the morose phrasem, "Can you hear me or is it in my mind?". Man, how can you not love this guy? He's sad and sometimes it's cool to be sad (ie. every great musician – so you get the drift).
With the success this album is bound to create for Mikal Cronin, there's no doubt he's already begun making a solo name for himself, especially having contributed the song 'Better Man' to Adult Swim's big distorted summer compilation Garage Swim that was released last week. So all in all,  if there's anything negative to write about MCII, I certainly can't come up with a clever enough way to say it. Have a listen for yourselves folks and make room for a little Mikal Cronin this summer.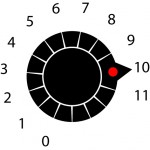 Release Date 13/05/2013 (Merge)