There is a weight of expectation surrounding High Violet, the fifth album from Brooklyn based band The National.  After a couple of false starts, Alligator (2005) jolted the band out of obscurity, gaining them a cult following and critical adulation. Boxer (2007) was a much grander and better produced effort, which, whilst not quite hitting the same euphoric highs as Alligator, allowed the band to consolidate on their previous success, pushing them one step closer to the big league.
They even managed to secure some high profile celebrity endorsements along the way from the likes of Bret Easton Ellis, Bruce Springsteen and even Barack Obama, who usedFake Empire as one of his campaign trail songs.  Not bad coming from a band who didn't decide to get serious about music until they were in their thirties and have barely received any mainstream radio airplay or music video rotation.
Now with the release of High Violet, The National find themselves in the rather odd position of having to decide whether to move onwards and upwards into the pantheon of indie rock gods or to stay put.
Previous album Boxer saw the band broaden their sonic palette to include brass, keys and extra orchestration, giving them a stronger sense of space and depth. Terrible Love opens the proceedings and quickly establishes a continuation of that arrangement style.  It slowly builds with spacey guitars and eventually picks up a more frantic pace a la Heroin by the Velvet Underground.
It's a technique that fans of the band will have noticed them use extensively live, but oddly enough, this is perhaps the first example of them doing so on record. The idea works well enough and whilst by no means a bad song, Terrible Love is not quite in the league of their previous epics.
Sorrow sees the brooding baritone of Matt Berninger get reacquainted with itself, and incorporates a more defined arrangement that harks back to the earlier influence ofAlligator. Berningers voice sounds most comfortable and more direct and intimate in this setting.  The subtle depths of his lyrics are allowed to shine 'Sorrow found me when I was young, Sorrow waited, sorrow won'.
Anyone's Ghost and Little Faith take us further into Berningers neuroses and general paranoia, whilst Afraid of Everyone sees him explore a new fear, that of a being a father. The tone is surprisingly bleak for a band that seemingly has the world at their feet; however Bloodbuzz Ohio and Lemonworld arrive just at the right time to break the malaise.
It's here where High Violet starts to make a claim for The National to once again produce the kind of thinking man's anthems that gave Alligator its bite and Boxer its knockout punch. It's also where the decorative arrangements sound most effective,weaving beautifully around the songs without leaving you wondering where the core of the song has disappeared to. However, once again the urge to really raise the roof is resisted.
Runaway and England perhaps display the bands best advancements in recent years. Both songs utilise a delicate sense of introspection yet also perversely allude to some sense of grandeur. Perhaps this marks The Nationals efforts to raise the bar of their more subdued works and make them more palatable to the larger audiences that they now find themselves playing to.
All in all High Violet is a very good album, but it's perhaps not the knockout album people might be expecting. It doesn't quite grab you instantly like Alligator did, however, there is a feeling that it will continue to improve with time, unlike the latter half of Boxer.
It's almost as if there is a strong sense of awareness from the band of avoiding the expectations to deliver.  I guess there's no fun in being predictable, but sometimes High Violet just leaves you there hanging.  It's like you're waiting and hoping for that killer blow to come along and it just doesn't quite happen.  However, there is something that still remains enticing about the The National and I'm already intrigued as to what the next album is going to sound like.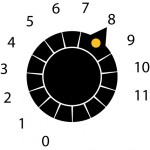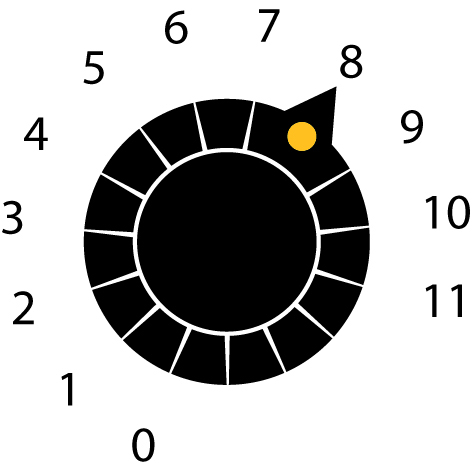 Release Date 10/05/2010 (4AD)