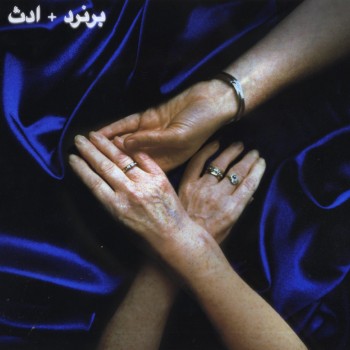 Bernard + Edith are distinct, first and foremost, in that they buck that trend completely.
The latest in an eclectic line of bands affiliated with Salford label SWAYS RECORDS to sign with independent stalwart Bella Union, Bernard + Edith, like predecessors PINS and MONEY, prove that the minds at work behind both labels have real skill when it comes to spotting and releasing challenging artists with the creativity necessary for longevity.
Jem follows 2014 SWAYS released 7″ 'Poppy', an unsettling, almost menacing introduction to the pair's marriage of off-kilter beats and soulful vocals, and 'Wurds', released shortly afterwards upon moving to Bella Union. Subdued and hypnotic in their use of repetition, both are fantastic examples of the way that Bernard + Edith are able to create an atmosphere completely different, completely weird, in the space of only a few minutes. However, the issue with these singles is precisely what makes them so impressive: this unusual and completely new atmosphere is created and then it is gone after only a short time.
What makes their LP Jem so enjoyable, then, is the fact that its format allows you to become fully immersed in what this duo creates. It is indefinable. It is easy to try and liken new music to something previously encountered; that doesn't work here. Rather than simply being a collection of songs, Jem brings with it an environment – a distinct sort of imagery. Opener 'Crocodile' combines a simple rhythm with electronics best described as shimmering, which provide backing for Greta 'Edith' Carroll's soulful, jazz-inspired vocals. Latest online release 'Heartache' takes these vocal influences further, augmenting them with authentically creepy, child-like, artificially altered backing-vocals in the chorus of what is perhaps the poppiest of the album's offerings. Nick 'Bernard' Delap's production is at its best in the aforementioned single 'Poppy', which uses a bass-heavy drum beat and atonal chiming sounds to create something weirdly danceable. 'Underwater', along with recent single 'Tidal Wave', continues this mood, building lethargically to a sweeping climax that epitomises the slightly more groove-focused second half of the record. Closing pair of tracks 'Girls Night Out' and 'Young Woman' are softer, ensuring that the album ebbs and flows within its own characteristically strange climate.
Bernard + Edith credit among their influences the likes of Massive Attack, Portishead and TV show Twin Peaks. Such influences are noticeable, but are by no means imposing in their presence or defining of what there is to be heard on Jem. This record captures a weirdness, an inventive and deliberate artfulness accomplished without pretension that is immediately recognisable as something worth exploring. It unsettles; it conjures up images of a paranoid, uncomfortable alternative where you don't quite know what is going on. In this respect, it reminded this pseudo-intellectual reviewer of Thomas Pynchon's The Crying of Lot 49. It is not the sort of art where you notice everything there is to notice upon first encounter. But as said, comparisons aren't that helpful here. This is a record best listened to attentively, in full, and then put back on again straight afterwards.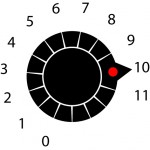 Release Date 11/05/201 (Bella Union)
Bernard + Edith Official | Facebook | Twitter | Soundcloud