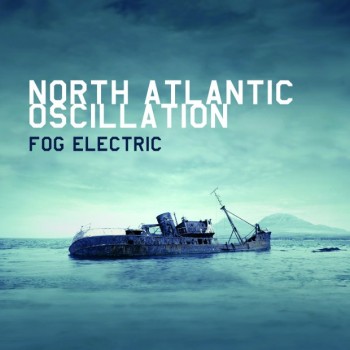 It's been two years since North Atlantic Oscillation crashed into this planet of ours and tackled the preconceptions of the different musical amalgamations that were already lingering about. Back then, I found Grappling Hooks to be a triumph. One of my first experiences with their music was set to the background of a beautiful sunset in gritty old Manchester, stuck in traffic. Back then, it swept me off my feet and left me longing for more. It would be a few more months before their full album was released, but the layers of guitar and drone combined with a decent dose of bleeps and synths had me hooked.
Since then, the lads from Edinburgh have joined Kscope and toured up and down the country with some expats to the continent as well. Their gig at the Ruby Lounge back in 2010 was still one of the most deafening, yet perfectly-balanced affairs I have witnessed to this date.
And now, with Fog Electric due for release at the end of this month, Sam Healy and Ben Martin are looking to wedge that intricate door of their space-rock sound slightly further open.
Where as Grappling Hooks was the product of a band still playing with the numerous possibilities available to them, first single Soft Coda immediately shows a more condensed and focused sound. With its refined build up of synth supported harmonies, off-beat drumming and hypnotic piano riffs, the tone is set. As it slowly builds layer upon layer of progressive melodies, you get sucked into a vortex of sounds before being thrown back into your seat by Chirality. The organ-heavy groundtrack is contrasted by Martin's signature rapturous drumming, with a 'surfin' guitar and xylophone playing the occasional jingle to bring you back to earth.
Mirador has an Air-reminiscent feel about it's drummachine beat, it's the synchronization between Healy's hazy vocals and the dreamy piano sound that cements the arrival of the Fog Electric. You are going on a journey and we're afraid your ticket does not give you the destination, but why not come along for the ride?
However, as you're about to be whisked away for a smooth ride, in comes Empire Waste. Its frenetic Kid-A-esque percussion gives the impression of a rough sea storm, before finally reaching calmer waters halfway through with a more stripped back sound of strings and acoustic guitar. But all this comes to an abrupt end with the arrival of mid-album track Savage with a barometer. As you get a distinct feeling of being in the eye of a tropical storm (or so I'd imagine it feeling) at first, the beloved droning returns and delivers a subtle sense of 'audiophoria'.
As the album progresses, and the appropriately named Interval gives us a chance to catch our breath, Expert with altimeter comes in to lift the lingering fog and navigate us out of a state of pleasant confusion. But as it is all just about to become a bit too much, Downhill shows the band applying their love for unexpected guitar riff changes in a more minimalistic manner. In a sense, the stripped to the bare bone-sound that results from this, empowers the band's characteristics to be even more prominent. And with Theory of Tides being the down-right genius closer that this album deserves, our journey comes to an end in just under 48 minutes.
It is clear that this band from Scotland still see endless opportunities waiting to be explored. With elements of great bands like Sigur Ros, The Flaming Lips or Boards of Canada featuring heavily in their sound, Fog Electric is an astounding trip to themysterious world of Prog pop. Because anybody who denies that these are pop songs of the highest quality is badly mistaken.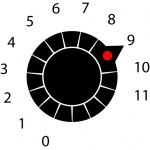 Release Date 30/04/2012 (Kscope Records)