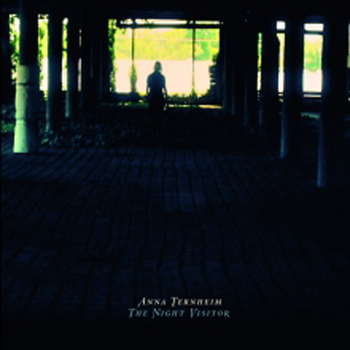 Having left her native Sweden to live in New York in 2010, acclaimed singer/songwriter Anna Ternheim reached out to her friend Matt Sweeney to play him the new songs she'd been writing. Having heard the songs, Matt presented an idea he had harbored for some time, the two of them taking their business to Nashville, Tennessee.
Matt: "I was pretty stunned by the new songs Anna showed me in the Brooklyn rehearsal space. They were haunting and direct with fingerpicked modal guitar lines. After a few weeks of productive work sessions she said she wanted to make an album based around the 2 guitars and vocal approach we'd been doing. I'd recently recorded a bunch of songs in Tennessee with Dave Ferguson, Johnny Cash's longtime engineer (best known for his work on Mr Cash's final "American" albums), and I told Anna that I'd like to produce her album there.
It was here that in early 2011 work began on The Night Visitor, Anna's fourth album. Numerous Nashville legends contributed their talents to the recording including "Cowboy" Jack Clement, Kenny Malone, Ronnie McCoury and Tim O'Brien.
Will Oldham also dropped by to contribute backing vocals.
Already a huge critical/commercial hit in Sweden, The Night Visitor has been described as a story-telling album, and the songs are full of vivid images, gracefully veiled in simplicity. Bow Your Head is a haunting, epic tribute to the beauty of nature, spending the day with your lover, in a time of perfect unawareness of what the future might bring. In Walking Aimlessly Ternheim aims only to drift, and for people to drift with her. And then there are songs like the duet The Longer The Waiting The Sweeter The Kiss, originally written by Pat McLaughlin, sung by Anna and Dave Ferguson together with heart-wrenching sincerity.
The Night Visitor was intended to be beautiful. It was intended to have nerve, and to tread much closer to the feeling of a live performance than Ternheim's previous efforts have. All vocals were recorded live in unison with the guitars, a move that confronts the listener with a heartfelt candor very rare in this day and age.
"The Night Visitor" will be released through V2 Records on May 14th