Such is the rich array of album releases each week that it is impossible for the industrious busy bees at Silent Radio to cover them all in our preferred in-depth review style. However, we will now be providing an additional roundup of releases that have caught our eyes, beginning with this selection set for release in the week ending 21 April 2023.
Everything But The Girl – Fuse
The first new album from EBTG for 24 years. Sublime pop melodies.
Enter Shikari – A Kiss for the Whole World
A solar powered, back-to-basics album from the Download Festival headlining act.
Rose City Band – Garden Party
Radiant guitar melodies swinging from country-rock roots into psychedelic technicolour displays, from guitarist Ripley Johnson of Moon Duo / Wooden Shjips.
Eivør – The Lost Kingdom: Destiny is All
Faroese electronic artist/throat singer with music both written for & inspired by the smash series, as well as upcoming feature film Seven Kings Must Die.
Kat Duma – Real Life
Carefully crafted synths and spellbinding acoustics. Toronto based experimental dream pop.
Dommengang – Wished Eye
A psych-blues juggernaut with strong echoes of swaggering DeadMeadow. From Portland, USA. Heavy rock.
Chaz Knapp & Mariel Roberts – Setting Fire to these Dark Times
The record unites Knapp's now-trademark processed Yamaha YC45D organ loops, drones, and sonic voyages with the profound, powerful cello performances of Mariel Roberts and her years of experience in the classical, avant garde and experimental music worlds.
CEL – Gegenwelt
Two electronic pioneers, one from Hamburg, one from Warsaw collaborate on an album of weird and wonderful free flowing electro tunes with hints of jazz
Orbury Common – Devil Gurning EP
Bristol / Stroud cosmic bucolic electronica duo
Holiday Ghosts – Absolute Reality
Primal garage rock, rock'n'roll, DIY punk, blues and giddy exuberant tunefulness
Nathan Connolly – The Strange Order Of Things
Guitarist from Snow Patrol releases debut solo album. Features Simon Neil from Biffy Clyro amongst a variety of collaborators.
Jody and the Jerms – Wonder
Heartfelt melodic crystalline indie pop and jangle-pop songs
The Pearl Harts – Love, Chaos
Taking inspiration from The Kills, Peaches, Garbage. High octane rock and roll and nods to 90s NYC punk, 2000s hip-hop, and modern polished pop touches
Silver Moth – Black Bay
Beautiful, emotionally rich collection from seven-piece collective featuring Mogwai's Stuart Braithwaite and Evi Vine's crystalline vocals.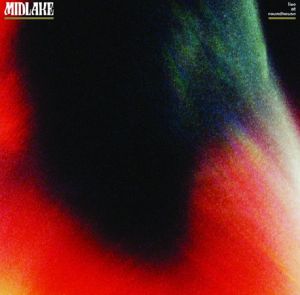 Midlake – Live at Roundhouse
A career-spanning double-LP recorded on stage last year at the historic Roundhouse in London
Dirty Projectors and Bjork – Mount Wittenberg Orca
An expanded edition of their long out-of-print 2010 EP Mount Wittenberg Orca released as a Record Store Day Exclusive double LP. Dirty Projectors' bandleader David Longstreth wrote the original seven-song collection to be performed unamplified in a small Manhattan bookstore called Housing Works, inspired by a conversation between Longstreth and Björk about the small theatres in Italy where opera was born in the 1500. The new expanded edition adds 13 bonus tracks of never-before- released material. The result feels like part children's story, part choral music from some strange future.