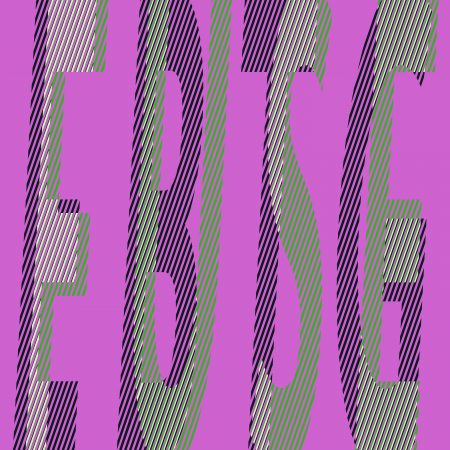 When Everything But The Girl released their last album, 'Temperamental', 24 years ago, the idea that I would eagerly anticipate a new record by them would have been inconceivable. Even though they are only a few years older than me, I dismissed them as 'old people's music' as the sounds I enjoyed thrived on dissonance and ramshackle energy. Much has changed in the intervening period. Tracey Thorn has published four excellent books of memoir and music (most recently 'My Rock 'n' Roll Friend', a celebration of her friendship with Lindy Morrison, drummer with the definitive 1980s incarnation of The Go-Betweens), making me a fan of her writing. Encouraged by hearing the album's first single 'Nothing Left To Lose', I approached 'Fuse' with an open mind and eager ears.
The album was conceived as a lockdown project with Ben Watt having to self-isolate due to auto-immune illness Churg-Strauss syndrome. It was recorded in secret, early work at home often consisting of sound montages and piano loops captured by Watt on his iPhone during his enforced pandemic isolation. However, opening track, 'Nothing Left To Lose', represents a continuation and development of the electronic sound they developed in the 1990s, a melancholy dance. Thorn's voice always had a lived-in quality and weathered by the years sounds even richer now. With a writer's knack, the song begins with an arresting statement ("I need a thicker skin / the pain keeps getting in"), later sees her "setting fire to my pride" and urging "kiss me while the world decays / kiss me while the music plays", a last gasp hedonism. Watt's beats have a spare but booming, adventurous quality. 
Starting as a piano ballad before introducing electronic elements 'Run A Red Light' develops one of the album's themes of wistful nightlife settings and has a minor contretemps over shares of the spoils ("it's the bar take not the door split") before ending in a sonic hinterland somewhere between MBV and 10CC's 'I'm Not In Love'. 'Caution To The Wind' encapsulates their ability to marry more up tempo beats with Thorn's world-weary vocals.
'When You Mess Up' is one of the album's highlights. Beginning as a piano ballad with Thorn counselling like a wise but slightly wayward aunt, "don't be so hard on yourself… for god's sake have a cigarette… have a drink, talk too loud / be a fool in the crowd / but forgive yourself" before self-deprecatingly revealing "I hate people who give me advice". It is an excellent take on a world of micro-aggressions and has highly effective use of autotune (a device she championed in her book about singers and voices, 'Naked At The Albert Hall') alongside Watt's excellent use of atmospherics.
'Time & Time Again' is a fine piece of pop soul with Thorn in particularly velvety voice blending with Watt's chirruping electronics. 'No One Knows We're Dancing' is a story-based song celebrating the communion of the nightclub dancefloor from the perspective of someone shielding from Covid.  Synths creating a bubbling but contained euphoric sense with the "London, Paris, Munich" line vaguely recalling M's 'Pop Music'.
'Lost' contains one of the album's most startling opening lines ("I lost my mind last week"). Watt's woozy electronics stand out and there is a moment roughly one minute into the song on first listen that made me jump out of my skin due its unexpectedly jarring nature. "Do away with cruelty / do away with pain / do away with playing games for short term gain" is the engaging opening salvo of 'Forever', a song of yearning with bigger, faster beats while allowing space for stillness and contemplation.
'Interior Space' is intriguingly insular with Thorn's "head… an alien place", plentiful manipulation and distortion while Watt's piano takes a moody turn. 'Fuse' closes with 'Karaoke', the participants attempting Dylan and Presley, the muted mood and lyrical references to the broken-hearted, getting the party started and owning the lows suggest managing a party that has failed to erupt.
'Fuse' is an album unencumbered by pressure or record company expectation, two people doing whatever appeals to them and it works, balancing resigned bangers with more experimental moves. Thorn is in superb voice and Watt's unexpected musical tweaks are a revelation. I am glad to have finally woken up to their qualities.
Everything But The Girl: Fuse – Out 21st April 2023 (Buzzin' Fly / Virgin Music)