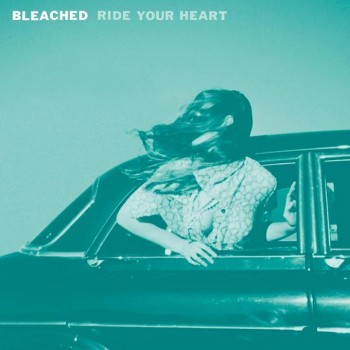 Jennifer and Jessica Clavin are the two sisters that together make up Bleached. Hailing from LA, and with the help of drummer Jonathan Safley, the trio release their 12 track debut record, Ride Your Heart, on Dead Oceans label. A fast-paced, all-American album, this brings to mind the LA punk-rock scene of the 80s with tones of a young Siouxsie and The Banshees or the Go-Go's .
The opening track, 'Looking For A Fight', starts with a catchy, somewhat infectious guitar riff before you hear the girls come in with their somewhat drawling harmonies. It is a pretty standard rock song, with simple song structures and guitar solos that are delivered well.
'Next Stop' follows. There is not too much variety between the first and second tracks with them both following a very familiar formula. Stand-out tracks on the album are the slightly more melodic, and interesting third track, 'Outta My Mind'. 'Guy Like You´ sees the girls turn off some of the distortion, and it showcases their vocals far better. It's a summery love song that you could happily dance around a beach bonfire to as the sun set, with a beer in one hand and a lover in the other.
'When I was Yours', the closer of the record, reminisces about a previous relationship, a new age, love lost song, sung with what feels like little emotion – is a bit disappointing. The final 50 seconds are comprised of a guitar solo with driving drums and rhythm section that end up sounding a lot more like noise than anything that would stop you in your tracks.
The track titles of the album suggest an album written about a boy from a besotted teenage girl, who, apart from the occasional wobble, is vying for the love of said boy. Some of the charm of this record is the blasé attitude that comes across from the girls. A "we don't care what you think", angry LA kids vibe is an undertone throughout. Seeing a live show would be interesting.
Although this is by no means a bad album, and is worth a listen for fans of the genre, I feel it leaves you a little wanting. It could be a grower, or it could just be another girl rock band trying to stand out from the crowd but not quite coming up on top.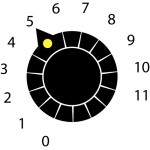 Release Date 01/04/2013 (Dead Oceans)