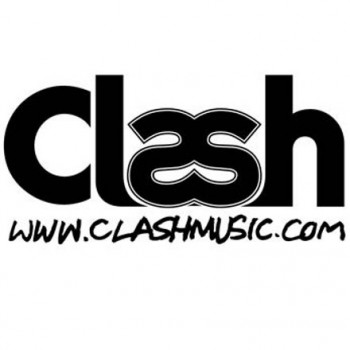 – THE RUBY LOUNGE, MANCHESTER –
Clash Magazine prove their worth tonight with a line-up of three acts they are backing to go on to bigger things in the near future.
First up on tonight's rolling headline tour at the Lost & Found clubnight, are the Norwegian analogue masters Casiokids with their deep electronic dance grooves, topped off with addictive melodies.
On initial sight, you get the impression that these boys from Bergen, could rewire a broken keyboard, blindfolded, with one hand tied behind their back. However, preconceptions are quickly put aside as they enter into their opening instrumental track, 'Togens Hule'. This is one of those tunes that once heard, will create a pleasurable ear worm for the foreseeable future.
Next is the equally fantastic 'Grønt lys i alle ledd', which is the other half to the previous double a sided release. In this all too short, seven-song set, instruments and stage positions are regularly swapped.
All lyrics are sung in Norwegian, with the exception of a version of Ivor Cutler's 'Darling Will You Marry Me Twice?' and before leaving the stage, give us new single 'Fot I Hose', which includes a festoon of beats, drums and cowbells.
Filling the middle slot on the line-up are the mighty Flashguns. These fast-paced, '80s inspired indie rockers pulled out of last year's 'Road to V' competition to concentrate on their A-levels, even though they were in the running to win.
Singer/guitarist Sam Felix Johnston is a breath of fresh air with his on-stage energy. Every chance he gets in between lines, he and his highly adorned guitar, can be seen frantically skanking over every inch of available stage, even at times falling to his knees whilst thrashing at his six strings.
First in the set is 'Bells at Midnight' and James Wright on keyboard/glockenspiel is looking either moody or bored, which continues throughout. A couple of tracks in and it's time for the latest single 'Locarno', which is yet another chance to for Johnston to show off his youthful liveliness. During the last track 'St. George' Wright has a sudden burst of bounding around and then their time is up.
Now the hour has arrived for local heroes The Answering Machine to take up tonight's headline spot. The gap between crowd and stage that has been predominant throughout has now been filled.
Again, as with the other two previous bands, a new single has just been released. 'Cliffer' is the second of their set and already singer Martin Colcough seems to be suffering from the heat.
With all members firing on all cylinders, they slow down the pace a little for 'Emergency'. Next to last is 'Oklahoma' and this gets a great reaction from the Mancunian fan base.
After 'Obviously Cold', which Colcough most certainly isn't, the night is over and it is time for Same Teen DJs to take over for the rest of the evening.