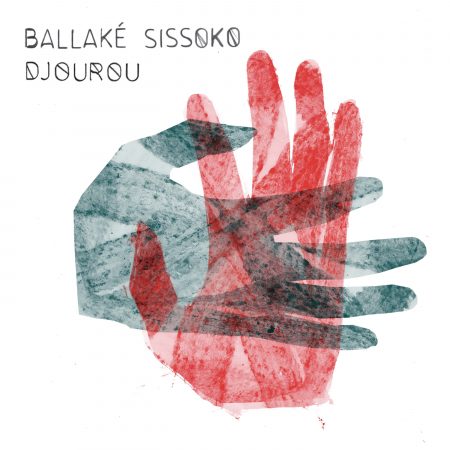 Sometimes, Manchester really spoils us… I have the chance to review the new album Djourou (released April 2nd) from Malian artist Ballaké Sissoko. I have no idea what to expect and I'm hoping for something totally fresh to broaden my musical horizons… and on first listen it sounds a lot like that busker in Piccadilly Gardens.
For many years, trips to town have been soundtracked by Jali (his performing name) from the Gambia, who plays kora – a West-African stringed instrument which sounds somewhat like a harp but is capable of both the softness of a nylon-string acoustic guitar or a more twangy, jangly percussive tone, too.
The opening track of Djourou, an instrumental called Demba Kunda, reminds me of the John Fairhurst album Joys of Spring. It's a quiet, relaxed major-key instrumental which sounds lively, sunny and busy and brings to mind the pleasure of watching the world bustling past on a summer's day.
The next two tracks stood out to me on my first few plays-through. Djourou and Jeu Sur La Symphonie Fantastique (a theme from Berlioz' Symphonie Fantastique) both have a laid-back feel reminiscent of Iron and Wine – softly-played lilting grooves with layers of overlapping melodies. The latter brings virtuoso clarinet and flute and western-style strings utilising middle-eastern-sounding scales, but also so much GROOVE. It's understated groove, admittedly, but it is the first thing that has made me spontaneously dance in the longest time.
Performing on the song Kora, French vocalist Camille is one of a number of guest vocalists on an album which benefits from its treatment of vocals as an instrument to be added when required, rather than a requirement of every track. Kora has some nice string quartet giving it a deep, resonant underpinning and letting the picked strings of the kora work over changing keys. Overall, Kora has a more western/European feel than most of the rest of the album; it also reminds me a little of some of the quieter John Butler Trio songs, with the technical picking passages and soft upright bass work with quartet strings floating over it. Although Kora is a highlight, parts of the vocal are a little distracting from the gentleness of the rest of the track.
The sorrowful Kadidja, my current favourite, puts the kora on one side of the mix and a steel-string acoustic guitar on the other and brings home how much this album is like a traditional guitar-based singer-songwriter album. It reminds me a lot of John Butler's What You Want. It highlights the versatility and subtlety of the kora compared to western instruments – the greater number of strings and the speed, depth and shape of the runs that can be played while retaining a delicacy of touch makes it a joy to listen to – although great credit to Sissoko, who is clearly a masterful kora player and brings the best from his instrument. 
Across the album as a whole, the main weaknesses of the kora – its lack of both sustain and deep resonance and also its tuning (being limited to fixed diatonic scales) is subtly but fully offset by the judicial use of western instruments like guitar, cello and upright bass both to fill out the sound and to introduce otherwise-unavailable colouring notes.
As an album Djourou is both familiar-sounding in the sense of ticking many of the boxes of the western singer-songwriter oeuvre but it's also totally fresh and excitingly mysterious, like unfamiliar music heard in restaurants on childhood holidays abroad, conjuring half-memories of happy times, distant bright lights on dark nights and a longing to connect with somewhere far away.
Ballake Sissoko: Djourou – Out 2nd April 2021