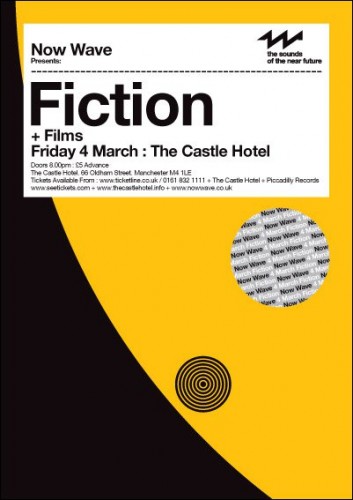 – THE CASTLE HOTEL, MANCHESTER –
The Castle Hotel is a perfect example of how Manchester's Northern Quarter has always been an interesting place. I'm not referring to the last decade or so since a few overpriced clothes shops, bars and apartments appeared; I'm talking about since its inception over two and a half centuries ago. Obviously there have been few changes here and there, but the Castle itself has only really seen one change to its use since being built in the late eighteenth century. It was originally a private house, not flats or a shop, but all floors were one single residency, can you imagine how much you'd be expected to pay for a three floor house in this part of town today. Even so, I reckon it would have cost a fair bit a couple of hundred years ago too.
Anyway history lesson over, I'm here tonight for my first gig in the petite back room of The Castle Hotel, and yes in my head I am doing my Lloyd Grossman impression whilst looking around the walls and ceiling and asking myself "now who'd live in a house like this". There are barely fifty people in this room and already a claustrophobe would be hyperventilating, in what has got to be in the running as Manchester's smallest venue.
I'm in time to catch tonight's support on the advice of one of the Now Wave boys, and as they rarely seem to fail with their choice of acts I am now ready with a pint, a pad and a pen as Films take to the stage.
When I say take to the stage, this is not strictly true as only the drummer with his minimal drum kit (which includes a kitchen saucepan taped upside down) is on the stage and is taking up no more than a couple of square meters in the corner. The reason for this is that the headline's equipment is already set up. On the floor in front of the stage are the two other members of this Leeds trio, one with guitar and the other stood tall in front of his keyboards.
Films have a great, somewhat haunting sound, but throughout the set it is hard to take your eyes of the one shoed drummer as he keeps impeccable time on his kitchenware. The set is way too short and the last track 'Breezeblocks' picks up the pace before they leave the stage and struggle through the tightly packed in crowd.
With a little room on the floor now cleared after the support have packed up, The four Fiction boys take to the stage. It would appear they don't have much more to do in way of preparation as they just seem to plug a couple of cables in and then just lean around impatiently waiting whilst the in-house sound girl faffs around at their feet.
The first time Fiction came to my attention was probably about a year ago now when they were played by Tom Robinson on his late night BBC 6 Music Introducing show and later on he had them in to play a live session for his Friday evening show as well. Let me just say that Mr Robinson has a passion for new music greater than any other person, half, or even a third of his age, and when he picks up on a band like he did with Fiction, you know his excitement is well founded.
All the band have synchronised their trousers to half mast tonight and have an overall look of a reinvented eighties chic, albeit a second hand shabbier version. Even though they have a strong, somewhat re-hashed identity, it's their music that really counts, and this also has obvious overtones of the darker side of the early eighties.
Please don't mistake the use of the word 'eighties' a couple times now as me insinuating they are cheesy synth pop, as this could not be further from the truth. They bridge a gap somewhere between the industrial post-punk and darker elements of new romanticism. They do not pretend that these past influences don't exist in their music as they have said recently that if this age is about anything, it's about looking back.
Onstage the stand up drumming duties and vocals are shared by Mike Barrett and James Howard, on bass is German-born Daniel Djan, who intensely scowls along with almost each and every note he provides, whilst guitar duties are again shared by Mike, but this time with his brother Nick. Yet again this is another set that's too short for me, maybe I'm just greedy, but I suppose for a band that still in their infancy it can be forgiven.
I'm really enjoying Fiction at the moment and even more so since seeing them live. Their harmonised vocals and heavy percussioned sound topped off with even heavier bass lines should be able to get them to the next level quite easily, but as well all know too well, being good is not always a guarantee of this. Let's just hope promoters worth their weight in gold like Now Wave will continue to give all good acts the leg up they deserve.