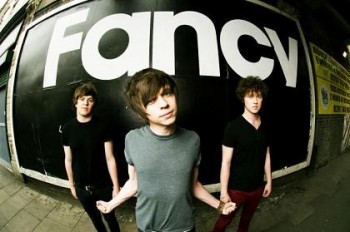 Imagine the scenario – you are barely out of your teens and you find yourself in an indie band that is tipped for greatness.
Within a year of playing your first gig you are invited onto the line-up at the Leeds and Reading Festival and a few months later make your bow at the BBC Electric Proms.
The NME picks you as one of the 'ten hopes for the near future' and your first single is given airtime by the likes of Zane Low, Steve Lamacq and John Kennedy.
With the PR machine in overdrive, you rush out your first album and sit back and reap the rewards . . . don't you?
Well, for most of us who can only ever dream of seeing our name in lights, that's exactly what we would do.
But don't be fooled by the name, General Fiasco have got their heads screwed on and they mean business.
"We saw what happened to other bands and decided to go our own way," says Owen Strathern, the band's 22-year-old lead singer and bass guitarist.
"The way the music industry is these days, bands tend to get over hyped and get carried away with it. We didn't want to release an album without a proper fanbase or enough songs."
Instead of milking their moment in 2008, the band's breakthrough year, General Fiasco simply hit the road.
Owen and his younger brother Enda, the band's lead guitarist, and schoolmate Stephen Leacock, the drummer, completed three tours in late 2009, including a UK headline tour, as well as main support to both The Enemy and The Answer.
Between September and December last year they played three gigs in Manchester, at the Apollo, the Academy and the Ruby Lounge.
With all that hard graft under their belts, the three young lads from County Londonderry in Northern Ireland will return to Manchester for a fourth time in six months on Monday, March 8.
This time, they are ready to take on the charts.
"We are really excited because we feel like this is what all the hard work has been building up to," says Owen.
"Playing support gigs to people who don't know your music is not easy. Trying to win over fans without a record to promote is not easy. You have to fight for people's attention, but I think we have done that. Now we want to give our fans something that they can listen to and become familiar with, so when we come back they won't be hearing all our stuff for the first time."
If the band's Myspace site is anything to go by, then the time is finally right for General Fiasco to make their move. The new single, Ever So Shy, which is due out on Monday, has already received more than 200,000 hits. The Myspace site itself has had nearly 900,000 hits in total. So the numbers add up.
After playing Sound Control in Manchester on Monday, General Fiasco will play five more gigs in five days – in London, Southampton, Birmingham ,York and Glasgow – before launching their debut album, Buildings, in a homecoming gig in Belfast on Sunday, March 28.
To find out more, visit the band's website at http://www.generalfiasco.co.uk/ or go to www.myspace.com/generalfiasco