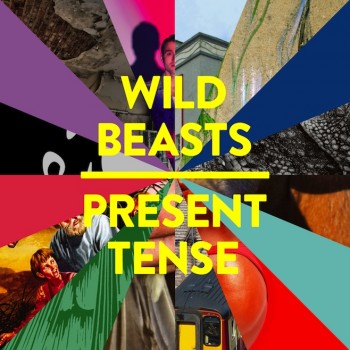 The beasts are back and the beasts are burdened. Charged with following up the success of their previous three long players – Limbo, Panto, Two Dancers and Smoother – the Leeds based indie-electronic four-piece are back with their latest – Present Tense.
Is there a pun to be found in that title… is it 'present, tense'? Or conversely, as one of the tracks suggests, was the 'Past Perfect'? Certainly there's a tension in the tight percussive punches of the opening track 'Wanderlust', and an at times contradictory pull between the precision of the production and the looser, ghostly and ethereal quality of Hayden Thorpe's vocals. On cuts like 'A Dog's Life', the gaps in the music offer a counterpoint to the vocals, which then build convincingly with the chords that then gather ominously, like clouds.
So, record reviewer's shorthand: I'm thinking Talk Talk, Elbow, Antony and the Johnsons, Editors. That's certainly the sonic ballpark we're playing in, with a definite nod to 1990s supine, ambient electronica. I certainly feel drawn to some of the lyrical content of the album, for instance the ability of Thorpe to render poetry from the couplet 'Don't confuse me with someone who gives a fuck / In your mother tongue, what's the verb "to suck"' on that opener, 'Wanderlust'. His vocal style on tracks like 'Nature Boy' and 'Daughters' brings to mind Ian Curtis, although at times it feels somehow forced, when compared to Macclesfield's finest.
In the end there is something overwrought and perhaps overworked in these tracks, both in the structure of the songs and their production. These beasts pull in different directions – at times the beats are indeed wild, whilst the guitar shimmers on tracks like 'Sweet Spot', on others like 'Pregnant Pause' the vocals play off against a gorgeous piano refrain. At others, the band seem to be pulling in too many different directions without committing to any of them. Compared to previous Wild Beasts albums, the band took a full year away from touring to put the thing together and maybe it's suffered from a surfeit of time and recording resources. Overall, perhaps, the sum of the parts don't quite add up to what you think they might be. Atmospheric… and yes, at times utterly beautiful, but an album that sits more in the background than centre stage of my aural rigging; mono-mood, more mild than wild.
However, I wonder if all might change with the chance to see them live? Wild Beasts play Albert Hall on March 26th…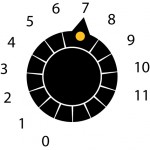 Release Date 24/02/2014 (Domino Records)
Wild Beasts Official | Facebook | Twitter | Soundcloud