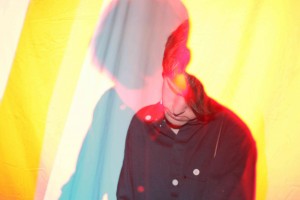 – BAND ON THE WALL, MANCHESTER –
A few months ago, I bought a couple of James Blake's dubstep EP's, 'Klavierwerke' and 'CMYK'. LastFM said I would like him as I like Burial and Mount Kimbie… they were right. Then he started singing and Radio 1 shot him into space.
Band On The Wall has opened early to welcome the BBC Sound of 2011 number 2. The warm up DJ tests the sound system for extreme bass in preparation. Superb low end and a Steinway may have been the decision for Now Wave to use this slick, contemporary venue.
The crowd consists of trendies who make sarcastic jokes at the giddy young students, who await the chance to video James on their phones during his hit single performances, while reminding each other that they think he's "Hot".
"This is my first gig in Manchester", he says. Then ear-splitting feedback attacks the room… erm, welcome.
He starts the set with the opening album track 'Unluck'. A drummer, a second keyboardist and a sensible jumper aid him. Soft chords, clacking rhythm and ascending pads rise and fall underneath his multilayered Vocodered lyrics.
Before distinguishable words could be heard from James, he was also very good. Underground purists might be shaking their heads but if you can sing like he can, you have to turn the mic up. He's like Bon Iver with a jittery keyboard.
'The Wilhelm Scream', current single from his self-titled album, builds beautifully. What James does so well is effectively transfer from silence to euphoria… directing your emotions like David Fincher. The moments when the walls are shaking are just are effective as the silences during the solo vocal lines.
He's itching to try out the Steinway piano, which is sitting majestically behind him, so he moves across for the solo of 'Give Me My Mouth'. I'm undecided as to whether his experimental tinkering actually worked here.
After 'I Never Learnt To Share', James plays 'Lindesfarne I & II' (a highlight for me) before the Feist cover that shot him to fame 'Limit To Your Love'. This brings the most upbeat moment in the form of a dub reggae breakdown, much like that on 'I Mind', which is an album favourite of mine that didn't feature.
There's a 'walk off stage and then come back' moment before a cover of Joni Mitchell's 'A Case Of You', on the Steinway. This solo really does work this time and Joni's lyrics stand out. It's a brilliant choice as a cover and makes you wonder what he could produce next. James appears slightly overwhelmed by the generous applause from the sell out crowd, even after receiving dizzying attention and gushing praise from all the nations music press.