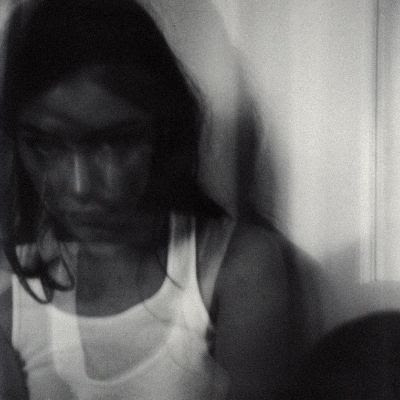 Following the success of her EP's 'This Is What It Feels Like' (2021) and 'Minor' (2020), Abram's debut album 'Good Riddance' was a guaranteed winner. Each track takes us on a journey to a new part of the story told breakup via soothing vocals and melodic riffs, I was hooked from the minute it began. As each song progresses, I solidify my theory that this album could be a soundtrack from a rom-com, it embodies the highs and the lows of finding love.
Landing herself an opening spot-on Taylor Swift's Eras Tour, there's no denying she's going far beyond anyone's expectations. With a Phoebe Bridgers inspired vocal style she wows crowds and critics across the globe. The 23-year-old singer/songwriter paired up with The National's, Aaron Dessner to co-write/produce this album. A duo that has an incredible ability to send you to another universe of emotions and feelings beyond normalcy. 
Opening the album with a track titled 'Best' almost seems like an immediate apology. Expressing guilt for the ending relationship perhaps. The beat throughout is constant, with the guitar and tambourine taking control of the musical element. As the song progresses the beat intensifies. It pulls you into the album and world surrounding leaving you invested and gasping for the next song. 
As the album progresses, we see Abrams reminisce on different aspects of the relationship as it was starting to come to an end. Through tracks titled 'I Know It Won't Work,' 'Will You Cry' and 'Where Do We Go Now'. They provide us with an insight into the feelings of a strained relationship. The musical element changes throughout switching from acoustic ballads to electronic style beats keeping me in constant awe of the talent on display. 
Another track which stood out for me was 'I Should Hate You' which resembles a feeling I think almost anyone who has fallen in and out of love has experienced. It accurately captures the moment you realise that person is no longer who you should be with but, the love you hold for them will never leave. The accompaniment of the acoustic guitar in the first couple minutes provides comfort to the lyrics before the beat picks up and creates an angsty, fun feel about it. I'm proudly naming it one of my favourites on the album. 
Embarking on her 'Good Riddance' tour of North America in March, before joining Taylor Swift on fourteen tour dates throughout America, all before September when she'll be bringing the show over here to us in the UK, it's bound to be a busy year for Abrams and if you don't want to miss out then grab your tickets for the tour now.  
The vibe changes at around track seven with a song titled 'Amelie.' Already a proven winner with the fans, having currently over two million streams despite being out for just two weeks. It explores the theme of meeting someone who had such an impact on your life but yet you couldn't picture if it was real or a dream. I think this song allows for a lot of self-reflection and is great at encouraging letting go of all the things weighing you down. The dreamy vocals provide a soothing, self-healing quality to the song. 
Heading on to the penultimate track of the album, number twelve – 'Right Now.' It's not hard to see why this one was chosen to be an ending number, it's a strong piano ballad reminding me much of an end credits scene which I love so dearly. It feels like the journey I have just been on got an ending of self-reflection and finding what's best for yourself. The beat has a surround sound type of feel, it engulfs me like no other and if I close my eyes, I imagine myself to be in Abram's shoes. 
A truly stunning album and I cannot wait to watch Abram's incredible talent continue to rocket to success.
Gracie Abrams: Good Riddance – Out 24th February 2023 (Interscope Records)