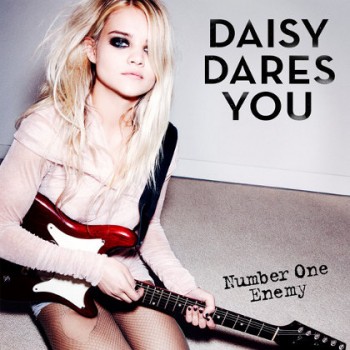 Daisy Dares You is the nom de plume of 16 year old Daisy Coburn, a girl fresh from the badlands of Essex. Incidentally the name is taken from a 90s ITV television programme called ZZZap! which was aimed at deaf children. A cruel person would say that her music will attract the same audience. It would appear that no such cruel people work for the BBC, Guardian or Times who have each heralded Daisy as a star on the rise. The BBC named her in the top fifteen for the Sound Of 2010, while the Guardian possibly showing its vicious side labelled her the British Avril Lavigne.
This first single epitomises the hyperactive teen girl and results in a tremendous style clash. It is undeniably pop with elements of cheesy rock and punk, but it also features new garage/hip hop idol Chipmunk and a dance remix. It all ends up a bit like Miley Cyrus being run over by a bus full of N Dubz.
If you look to Miss Coburn's Myspace page you start to see why, 221 influences from Puddle of Mudd to Calvin Harris via Dolly Parton and Sting. But don't panic, there are some decent bands as well. How one person can like all music indiscriminately is beyond me, and perhaps it is this refusal to disregard anyone that provides such a confused genre straddling début.
The video which features Daisy being crushed by a cupcake has already been picked up by 4music as one to watch, and will no doubt be thrown into a top ten place when it hits the charts. Daisy has a real future ahead of her. This has been decided by the powers that be. I can't personally see her doing a Gaga-esque world takeover, but she will continue to make records like this that your younger sister (or camp older brother) like for a while yet.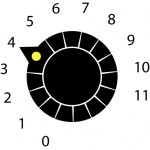 Release Date 22/02/2010