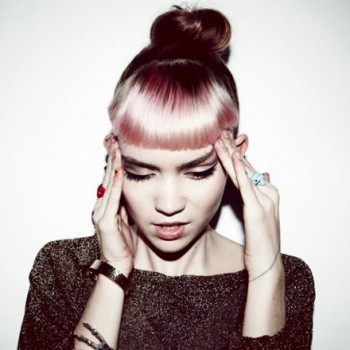 With the release of her new album, Visions, scheduled for March 12th on Arbutus / 4AD (full album details here), Grimes is heading over to Europe this May for almost a month of touring.
Starting at the Simple Things Festival in Bristol on the 6th, she then plays UK headline shows at the Berkeley Suite in Glasgow (7th), Brudenell Social Club in Leeds (8th), XOYO in London (9th) and Islington Mill in Salford (10th) before heading in to mainland Europe. The tour concludes with performances at Primavera in Barcelona (31st) then back up here for Field Day in London (June 2nd) and Forbidden Fruit in Dublin (3rd). Tickets for non-festival shows will go on sale this Friday.
TOUR DATES:
May:
6th – Bristol, Simple Things Festival – Tickets
7th – Glasgow, Berkeley Suite – Tickets
8th – Leeds, Brudenell Social Club – Tickets
9th – London, XOYO – Tickets
10th – Salford, Islington Mill – Tickets
12th – Laval, Festival Les 3 Elephants – Tickets
13th – Rouen, Le 106
15th – Strasbourg, La Laltierie – Tickets
16th – Paris, La Fleche D'Or – Tickets
17th – Brussels, Nuits Botanique Festival – Tickets
18th – Amsterdam, Paradiso (London Calling Festival) – Tickets
19th – Aarhus, Pop Revo Festival – Tickets
22nd – Oslo, Blaa – Tickets
23rd – Stockholm, Cafeteatren – Tickets
24th – Malmo, Inkonst
25th – Berlin, Berghain – Tickets
26th – Hamburg, Uebel & Gefährlich – Tickets
28th – Rome, Circolo Degli Artisti – Tickets
29th – Ravenna, Hana-Bi
30th – Turin, Astoria – Tickets
31st – Barcelona, Primavera – Tickets
June:
2nd – London, Field Day Festival – Tickets
3rd – Dublin, Forbidden Fruit – Tickets
For a taster of what to expect, check out Grimes' stunning performance of 'Genesis'.