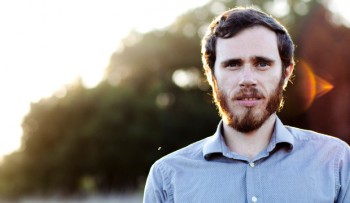 – MANCHESTER CATHEDRAL, MANCHESTER –
One of the first things that catches my attention and makes an impression is the name of a band or an artist. And James Vincent McMorrow's name is among the loveliest ones I've heard. The singer-songwriter from Dublin, Ireland released his second album, Post Tropical just this month. He kicked off his tour with a stop at the wonderful Manchester Cathedral and I was fortunate enough to bag a spot for the sold out show. (Plus who could say no to a church gig? Cathedrals are hands-down one of the best music venues ever.)
When I enter the cathedral, I am surprised to see how packed it is. I spend a good half an hour finding the perfect place to stand but fail, finally making do with a tiny crack for a view. He played a total of 15 songs, each highlighting the impeccability of his vocals.
The piano, drums, bass and synth effects do an amazing job of accompanying and nuancing McMorrow's fantastic voice. For instance, the tickling of the piano keys on 'Glacier' provide a haunting backdrop whereas the catchy bass and synth backbone on 'Red Dust' accentuates the chilling high notes. Apart from that, the music itself is pretty self-sustaining. 'Down The Burning Ropes' demonstrates this by employing a gradation and fluctuation in volume.
McMorrow's voice is an instrument in itself. It is at once sultry and scruffy and altogether gorgeous on almost all the songs, but especially in 'Post Tropical' and 'Cavalier'. I had many favourites that night – more than I have had on any other gig, to be honest. Some of them include 'All Points' 'Gold' 'Outside, Digging' 'Hear the Noise So Soft and Low' 'If I Had A Boa' and 'We Don't Eat'.
Besides that, McMorrow is quite humorous as he keeps the audience enamoured by his jokes on past performances and Kanye West, whom he is incredibly fond of. When not sharing amusing anecdotes, the crowd is pin-drop silent as they hang on every word sung, resulting in a very beautiful stage presence combined with marvellous acoustics reverberating off the cathedral's looming arches and thick pillars. My only gripe is that there could've been more swaying and dancing instead of just standing.
Special mention should be given to the opening act, Denai Moore. The London native popped onto the scene a year ago and is a fresh young thing to look out for. Her set showed off her searing vocals and she even played a cover of Band of Horses' 'Part One'.

James Vincent McMorrow  Official | Facebook | Twitter | Soundcloud