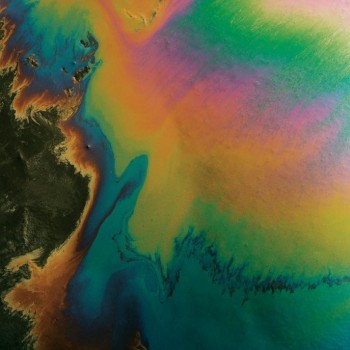 There are certain bands that demand attention, whether good or bad, whilst others (which personally I much prefer) draw you in gradually and seep under your skin. Speck Mountain are very much the latter and their melodic, dreamy soundscapes have been critically lauded over their previous two albums, Summer Above and Some Sweet Relief.
The band centres around self-described "musical soul mates" Marie-Claire Balabanian and Karl Briedrick and were formed in New York City in the early 2000s. Now based in Chicago, the duo share song writing duties in the formative stages – Balabanian doles out her soulful vocals and Briedrick crafts rich sonic textures in bass and guitar in the final cuts.
For this, their third album, Badwater, the creative partners have added drummer Chris Dye, previously of Chin Up Chin Up, and Linda Malonis, a former pentecostal church pianist turned drone-rock organist.
Their sound is reminiscent of a slightly more vibrant Mazzy Star, or an opiate tinged Duke Spirit with the highlights being their climatic songs, in particular 'Badwater' and 'Live It Down', which both end with blues-tinged riffing guitars a la Black Rebel Motorcycle Club. On 'Young Highs' they balance the sonic sheen with a menacing undercurrent delivered pitch perfectly by Balabanian. A further highlight 'is No Words', which features the welcome addition of flute-like keys by new recruit Malonis
Lyrically there are no great revelations here, although Balabanian's sensual vocals do suit the searching yearning themes of the many of the songs
The album is not without its flaws and at times too many songs, like the instrumental 'Coldpoint', glide by without pulling you in. Another minor gripe is the rather basic sounding drum machine used in parts – the songs without this and with proper drums sound far better.
Overall, this is a solid follow up to their previous albums, although I do think they need to find an extra gear to experiment and develop their songs further, as I believe this could make them a truly special band.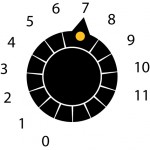 Release Date 21/01/2013 (Carrot Top Records)