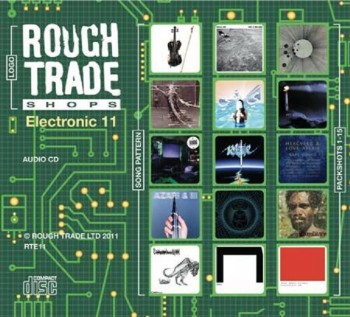 The London-based label has unleashed it's annual hardware upgrade of all things electronic and this year features everything from Nicolas Jaar to Rustie to the already legendary collab between Flying Lotus and Thom Yorke, but also the likes of Solar Bears, Ayshay, Modeselektor and Hercules & LoveAffair. For specifics you can find the track listing below.
Opening with the downhill bleeps and r2d2 sounds from Rene Hell's Oxford Meter End, onto Nicolas Jaar's underrated album title-track drenched in haunting minimalistic echo it sets the bar straight away. One of the most talked about collaborations of the year, Flying Lotus and Thom Yorke, comes in straight after in Radiohead's 15 Step-esque style, but clearly supported by the Californian producers trademark trip-dosage thrown in for good measure.
Ayshay's retro didgeridoo vocal is where it gets a bit weird, in a colourful and pretty way! Almost reminds one of Visage's Fade to Grey…but especially John Maus' Head for the country could be considered straight out of Miami Vice and deserves it's own neon lighting – think Kraftwerk but with the glitchy-ness you always wished they had.
Rustie also comes along for the ride with his buzz-mob soundtrack Hyperthrust. Can we please get over dubstep and have more of this in the clubs? Anyway, I digress. A personal favourite would have to be Modeselektor's Evil Twin techno powerhouse. Having the self-proclaimed schranz-king Otto von Schirach come along for the ride definitely shows.
The 15-second (tribute?) to the King of Pop by Anne-James Chaton shakes you up when there's a slight dip in variety, before the compilation takes you back up to another great track, this time by the Irish duo of Solar Bears. Twin Stars is that song where a wicked-cool YouTube-user will produce a nightlife time-lapse of some groovy city and you end up wondering "Why did I just waste four minutes watching this?". Seldom realising you just missed out on a great tune that went along with it.
Chinese Year of the Dragon, the end of the Mayan Calendar or just generally an overhyped and exaggerated 20** year; whatever ends up happening at the end of these next 11 months, and whether we'll have a Rough Trade Shops Electronic 12 waiting for us in January 2013 consequently, remains to be seen. But until then, wrap your ears around the best of electronic music in 2011.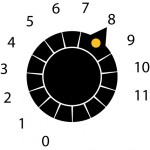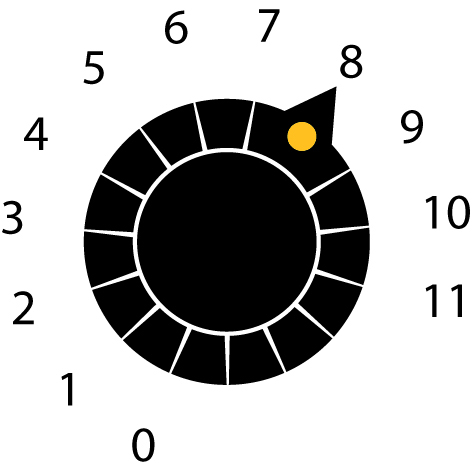 Release Date 16/01/2012 (Rough Trade)
1. Rene Hell – Oxford Meter End
2. Nicolas Jaar – Space is only noise if you can see
3. Flying Lotus ft. Thom Yorke – ..And the world laughs with you
4. Shackleton/King Midas Sound – Deadman, Death Dub Remix
5. Ayshay – WARN-U
6. John Maus – Head for the country
7. Ford & Lopatin – Emergency Room
8. Rustie – Hyperthrust
9. Hercules & Love Affair – My House
10. Azari & III – Manhooker
11. Modeselektor ft. Otto von Schirach – Evil Twin
12. Death Grips – Guillotine
13. Sensational meets Koyxen – +weekend2 (remix work)
14. Alva Noto – Uni deform
15. Anne-James Chaton – Pop is Dead
16. Marcus Schmickler – Discordance Axis
17. Ekoplekz – Critical Condition
18. Pansonic with Keiji Haino – If I could incarnate this feeling would you consider it a creation
19. Prurient – A meal can be made
20. Solar Bears – Twin stars
21. Mark McGuire – Alma (Reprise)/Chances are
22. Ben Frost – Ó God protect me