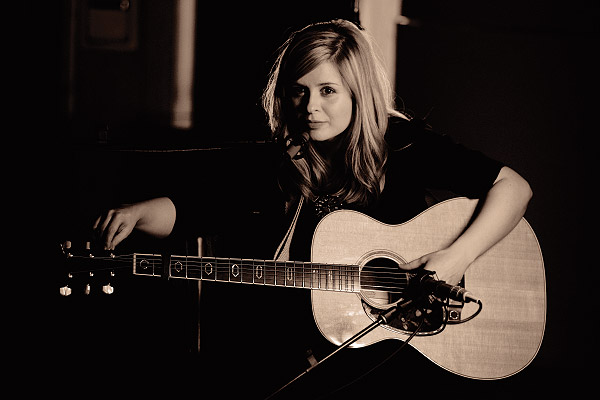 – THE RUBY LOUNGE, MANCHESTER –
First off, props to the Ruby Lounge, celebrating their relaunch tonight – the whiff of fresh paint and newness is heavy in the air. Nice job too, guys – that über quirky ambience is all present and correct, but the removal of those pillars down the side of the live space has opened things up a treat and given one of the city's better venues a bit more room to breathe. And no, I'm not coming over all Kirsty n' Phil on you; we're here to rock. Sort of.
So. Anyway. I'm driving into town, idly and sub-consciously mulling over the times I've seen The Coral in the past. Felt like, around 2002, I was at a Coral gig something like every other week. And then I'm thrown from my reverie. That means that The Coral have been around for the lion's share of a decade. A decade.Where the hell has that gone?! One things for sure, over those 10 years, they've earned themselves an enviable position in the UK music scene, their own Coral-shaped bubble where fad and fashion are eschewed in favour of, well, whatever the heck takes their fancy. Which, of late, has been the Laurel
Canyon/Crosby, Stills & Nash flavoured psychedelia of last year's "Butterfly House" album. One for which they had so much regard that they put out a completely acoustic version. Give it a whirl – you can almost smell the reefers and joss sticks smouldering away. And so here they are, as part of a select Europe-wide tour, bringing their acoustic set to help the Ruby relaunch go with a bang.
Support comes from solo singer-songwriter , a mix of authentic rootsy folk and blues, all the way from the Mersey-sippi (© Lee Mavers). She fits the acoustic ethos sure enough and (cover of Bruce Hornsby's "The Way It Is" notwithstanding) it's a pleasant, if ultimately uninspiring, half hour.
Further digging about Delta Maid reveals she's reasonably fresh from a support tour with Seth Lakeman and she's also scheduled for a slot at Gary Barlow's 40th birthday bash. Confused? I was.
The annoyingly-still-youthful-looking Coral settle into their set with a run of songs from "Butterfly House"; "More Than a Lover", "Roving Jewel", "Walking in the Winter", "Sandhills", "Green is the Colour" and "Coney Island". All beautifully played and sung. Well, at least, I think they were.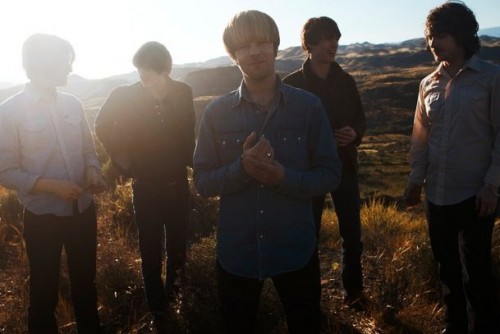 Look. I'm no music bore stiff. Live and let live, that's me. But, jeez, people – why do some of you spend your hard earned money, student loans, overdrafts, whatever, buying not inexpensive tickets for gigs just to go and talk to your accomplices like your lives depend on it at the top of your voices?
The resultant hubbub renders much of the opening half of The Coral's set redundant. A real shame."Jacqueline" might just be a bit louder or just a bit more familiar, but it instigates the first singalong of the night and a huge roar of approval. Likewise "Bill McCai". And "Pass It On".
Frontman James Skelly pinpoints the problem; "You seem to know the old songs," he quips. As "Liezah" (from 2003's "Magic & Medicine" album) sees things fall on the flat side again, a call comes from the crowd; "Play old tunes!" If Skelly arches an eyebrow as he apologises, he could be forgiven. In any case, all appears to be forgiven as the crowd la-la along to "In the Morning".
When, as happens now and again throughout, band and crowd properly connect, the effect is spinetingling. "1000 Years" and "Two Faces" (the next single) showcase how authentic, from both sides of the Sixties coin, The Coral can be. "1000 Years" could easily come from "Déja Vu", "Two Faces" from "Rubber Soul".
You have to remind yourself that the three men on stage are barely thirty years old. As a finale, the 'old songs' get their airing as The Coral dig into their 2002 debut. A brief, teasing snatch of "Skeleton Key" becomes "Shadows Fall" ("The first thing we ever did together"), properly reinvented for the acoustic show minus the Cossack wig out section. As "Simon Diamond" reaches its conclusion, the crowd join in, unbidden, on backing vocals, to the grinning approval of The Coral – "That was boss, that!" "Calendars and Clocks" draws the set to a close as immaculately as it did that debut album, setting seal on a sporadically inspiring, occasionally frustrating night.