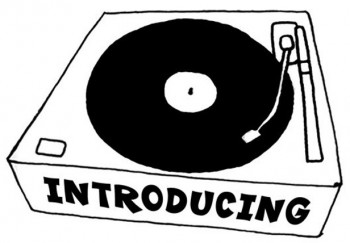 – BAND ON THE WALL, MANCHESTER –
Ok so the idea is simple: choose an artist who samples other people's records to make their own music. Let's use Mr Scruff as an example. Perfect. Then find a band who performs his back catalogue but subtract the samplers and play every note live. So it's songs that are recorded, then sampled, then played back live. Got it? Introducing… Introducing.
The band previously dabbled in a bit of word play when Introducing did 'Endtroducing.' The full DJ Shadow album played live. That whetted fans' appetites and the band have gained momentum since 2008. This weekend they're doing a double date slot at Band on The Wall a la Mr Scruff style. The venue choice couldn't be more fitting as its home to the regular for real Mr Scruff set. Comparing the crowd here tonight it's a fair representation of the original fans. Perhaps a bit scruffier. (Not hardcore Mr. Scruffettes, just more typically gig unkempt). Entering the main room the atmosphere is excitable and expectant. In Introducing's favour they've already got a steady fan base, and from the word go the crowd are instantly on side. Classic Scruff tunes roll out 'Here We Go,' 'Bunch of Keys,' and 'Come on Grandad.'
They're well played versions of the originals and we're warming up as if it's the club night. Maybe the audience are a little more reserved. It's the difference between a gig and the original night, we're more front facing watching the band rather than shaking it all about. The fun bit is making connections between well played tunes and their versions. Comparisons between the maestro and tonight's' interpretation will always be there.
Its worth noting how fresh faced the band look. Somewhere between 7-8 musicians share the stage and most look under 25. Their experience doesn't belie a natural stage presence; they're right at home and engage us well. We're having a lot of fun too. Frontman Ollie Grig announces a cool coincidence; doing the sound checks they discover one of the BOTW crew played bass on the original version of Spandex Man. A ripple of woos and held breath spread through the audience. "So we're pleased to announce Colin will join us to play this live for the first time ever!" Big cheers break out; it's a magical, unexpected moment.
There are a couple of times we lose momentum, slower tunes like 'Honeydew' are thrown in and the energy levels peter. Some of the vocals aren't pitch perfect but considering the range of samples to be handled it's a steady challenge handled well. We're getting a new appreciation for the original Mr Scruff nights, being in tune with the crowd, building the atmosphere and going to interesting places aint merely a case of whacking a record on. Things get back on track and before we know it the gig is coming to a close with the night's show stopper 'Get a Move on.' This performance is the highlight. Brilliant, bouncy and crowd pleasingly buoyant. I'm sure I'm not the only one who feels a little bit disorientated though. Maybe it's a case of getting my head in gig mode but at 11pm it feels like the night is just getting started. The encore roar is pretty deafening. Introducing come back on, but we face another curve ball moment. Giddyness is still in the air from 'Get a Move on' so when a cover of 'Fish' comes out it's a step to surreal for us to keep with it. I'm bemused so do a fish impression dance to compensate.
There's no denying that Introducing are ones to watch. It's a concept that is one on its own. They're possibly the first tribute band to be original and cool. Make way for a new genre: live-sampled-recorded-joy.