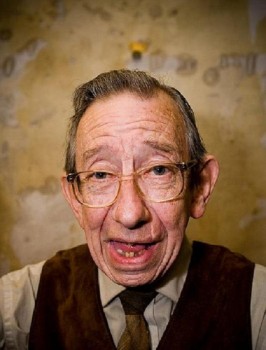 – ISLINGTON MILL, SALFORD –
Friday 23rd December: the night before the night before Christmas. The party season is well and truly under way, but it's not really Christmas yet. There's no sitting around, feeling bored and consuming more food in one day than you have done all week. This is the fun bit of Christmas, making time for friends, getting drunk and dancing around merrily – cue: DJ Derek. The 68 year old DJ took a liking to the black music that was coming to the fore in the early 60s as a young man in Bristol (such as Reggae, Rocksteady and Soul). The man has a record collection to make any DJ feel humble and will ensure bookings till he kicks the bucket.
We arrive late, always the way when we make the leap from Manchester to Salford, but the Mill never disappoints. This is a great venue of which Manchester (or Salford!) can be proud. The Mind on Fire band has finished playing – a prolific collective that makes interesting electronic music with reggae sensibilities. They form a suitable pre-amble to DJ Derek who is in full flow by the time we arrive. I see my friend at the bar, who says, "You've just missed Derek talking about losing his virginity". I can tell this is no head down DJ, but a man more than willing to interact with the audience and make sure they are well versed in the ins and outs of his sexual history largely thanks to a microphone which remains glued to his hand throughout the show.
He puts on 'Lovely Day' by Bill Withers, not a club 'banger' by any stretch, but everyone is dancing and singing along to the lyrics making everyone feel undeniably 'Christmasy'. This is certainly not the latest 12 inch from Soul Jazz records, but who cares? People are having fun. Perfect for the silly season. He plays back to back Bob Marley towards the end of the night, and it feels a little bit like he has just stuck on Bob's greatest hits.
But no one can doubt his integrity and love for the music. The mantra from everyone's lips seems to be, "There's no doubting the Derek". No matter what he plays he has the respect and affection of the crowd that sees this old man still doing his thing at 68 and love him for it. There is also the comedy factor of a white man clutching a microphone and introducing each song in Jamaican patois that couldn't be made up. But it is not forced. It is who he is and a testament to his dedication to black music.
As the night moves on he makes way for some younger boys the Dub Smugglers. They certainly look a lot more like your average DJs, and they step things up a gear so the mood becomes a lot more about getting your head down and having a good dance to tunes that you've not heard before. Derek packs away his records, and when he is not behind the decks, has his coat on and his records on his back he just looks like some bloke at the bus stop. Everyone is dancing around and having fun, but he doesn't seem to notice and seems quite happy to go back to Bristol and leave the youngsters to get on with it.