RADIO SHOWS & MIXTAPES
Yes, you read that right, Silent Radio does have a radio show, and yes, we do get the irony of it.
We've been off air for over 2 years, but with the current situation we thought we'd give you some new shows and new music to listen to. Aren't we kind!
*****************
31/01/2015 - Interview with The Colours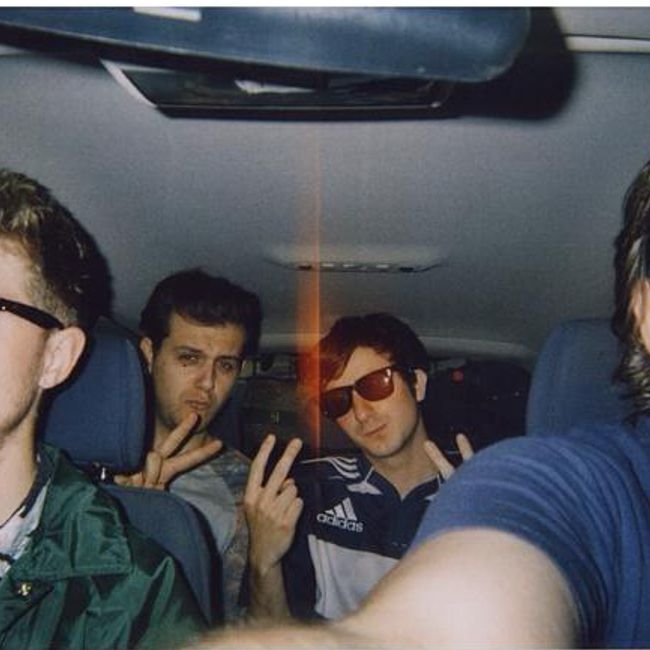 Gerald and Jake from The Colours chat to us on the phone this week and we've got our usual mix of music from bands passing through Manchester in the next 7 days.
Our radio show goes out live every Saturday 3-5 on Fab Radio International.
TRACK LISTING
Los Trasgos Muertos

- Fire In The Sky /

The Vickers

- She's Lost /

Black Honey

- The Taste /

2:54

- Crest /

The Colours

- Church House /

Sufjan Stevens

- Enchanting Ghost /

John MOuse

- I Was A Goalkeeper /

Elbow

- Picky Bugger /

Amber Run

- Pilot /

Viet Cong

- Continental Shelf /

The Phantom Band

- The Wind That Cried The World /

Mariachi El Bronx

- Raise The Dead /

Duke Mercury

- Itchy /

Alpha Male Tea Party

- We Should Be Animals II /

Drenge

- We Can Do What We Want /

The Minx

- Cold Outside /

Big Noble

- Stay Gold
GIG GUIDE
Between September 2011 and March 2020 we provided a handpicked gig guide every month without fail. It's painful for us that there are currently no gigs to recommend. We hope gigs will return soon to bring you new recommendations, but if you want to reminisce you can still see nine years worth of old gig guides.