RADIO SHOWS & MIXTAPES
Yes, you read that right, Silent Radio does have a radio show, and yes, we do get the irony of it.
We've been off air for over 2 years, but with the current situation we thought we'd give you some new shows and new music to listen to. Aren't we kind!
*****************
The Silent Radio Show Mixtape 26/11/2016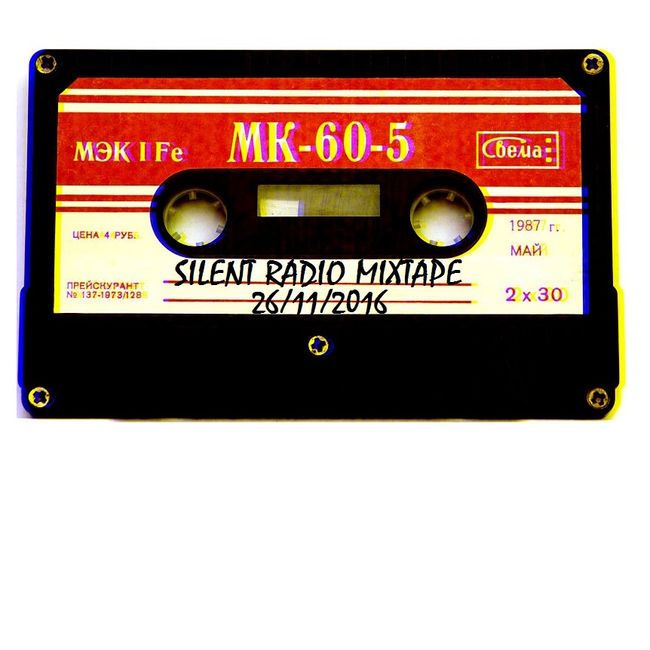 No live show shenanigans this week.

Here's a quality mixtape of the acts playing Manchester/Salford over the next seven days - handpicked by us, just for you.

Slaves: 26 & 27/11 Albert Hall
Whyte Horses: 26/11 The Dancehouse Theatre
Sewage Farm: 30/11 Night & Day Cafe
Honeyblood: 02/12 The Deaf Institute
The Fratellis: 29/11 Academy
Hinds: 26/11 Academy 2
The Cure: 29/11 Manchester Arena
Frightened Rabbit: 30/11 Manchester Cathedral
Jim Bob: 26/11 The Deaf Institute
Beans On Toast: 26/11 Gorilla
Bill Ryder-Jones: 28/11 Gorilla
Agnes Obel: 30/11 Albert Hall
LUH: 01/12 The White Hotel
The Slowdown Family: 02/12 Gorilla

The Silent Radio Show - (usually) live every Saturday, 3-5 on Fab Radio International.

TRACK LISTING
Slaves

- Sockets /

Whyte Horses

- Peach Tree Street /

Sewage Farm

- Drive /

Honeyblood

- Babes Never Die /

The Fratellis

- Henrietta /

Hinds

- I'll Be Your Man /

The Cure

- A Forest /

Frightened Rabbit

- Death Dream /

Jim Bob

- Cartoon Dad /

Beans On Toast

- The Price Of Rice /

Bill Ryder-Jones

- You Can't Hide A Light With The Dark /

Agnes Obel

- Citizen Of Glass /

LUH

- I&I /

The Slowdown Family

- She Painted Pictures
GIG GUIDE
Between September 2011 and March 2020 we provided a handpicked gig guide every month without fail. It's painful for us that there are currently no gigs to recommend. We hope gigs will return soon to bring you new recommendations, but if you want to reminisce you can still see nine years worth of old gig guides.