RADIO SHOWS & MIXTAPES
Yes, you read that right, Silent Radio does have a radio show, and yes, we do get the irony of it.
We've been off air for over 2 years, but with the current situation we thought we'd give you some new shows and new music to listen to. Aren't we kind!
*****************
The Silent Radio Show Mixtape 26/11/2016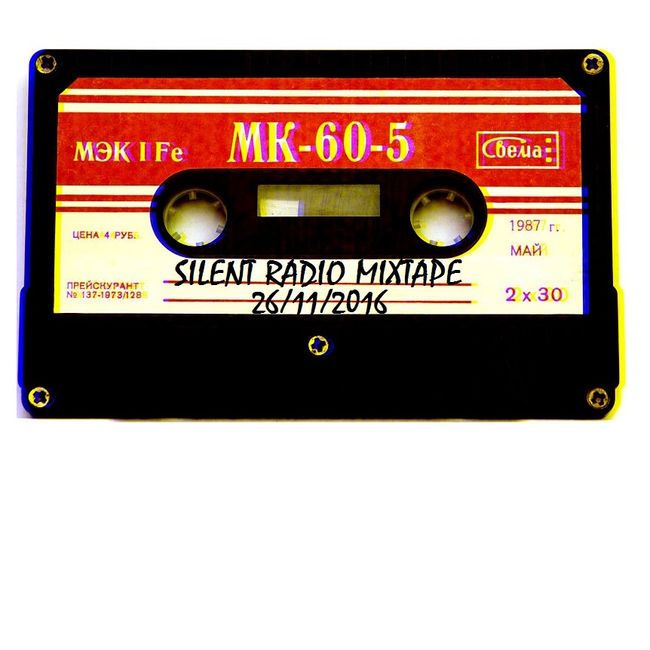 No live show shenanigans this week.

Here's a quality mixtape of the acts playing Manchester/Salford over the next seven days - handpicked by us, just for you.

Slaves: 26 & 27/11 Albert Hall
Whyte Horses: 26/11 The Dancehouse Theatre
Sewage Farm: 30/11 Night & Day Cafe
Honeyblood: 02/12 The Deaf Institute
The Fratellis: 29/11 Academy
Hinds: 26/11 Academy 2
The Cure: 29/11 Manchester Arena
Frightened Rabbit: 30/11 Manchester Cathedral
Jim Bob: 26/11 The Deaf Institute
Beans On Toast: 26/11 Gorilla
Bill Ryder-Jones: 28/11 Gorilla
Agnes Obel: 30/11 Albert Hall
LUH: 01/12 The White Hotel
The Slowdown Family: 02/12 Gorilla

The Silent Radio Show - (usually) live every Saturday, 3-5 on Fab Radio International.

TRACK LISTING
Slaves

- Sockets /

Whyte Horses

- Peach Tree Street /

Sewage Farm

- Drive /

Honeyblood

- Babes Never Die /

The Fratellis

- Henrietta /

Hinds

- I'll Be Your Man /

The Cure

- A Forest /

Frightened Rabbit

- Death Dream /

Jim Bob

- Cartoon Dad /

Beans On Toast

- The Price Of Rice /

Bill Ryder-Jones

- You Can't Hide A Light With The Dark /

Agnes Obel

- Citizen Of Glass /

LUH

- I&I /

The Slowdown Family

- She Painted Pictures