RADIO SHOWS & MIXTAPES
Yes, you read that right, Silent Radio does have a radio show, and yes, we do get the irony of it.
We've been off air for over 2 years, but with the current situation we thought we'd give you some new shows and new music to listen to. Aren't we kind!
*****************
22/11/2014 with Cyril Snear and The Lovely Eggs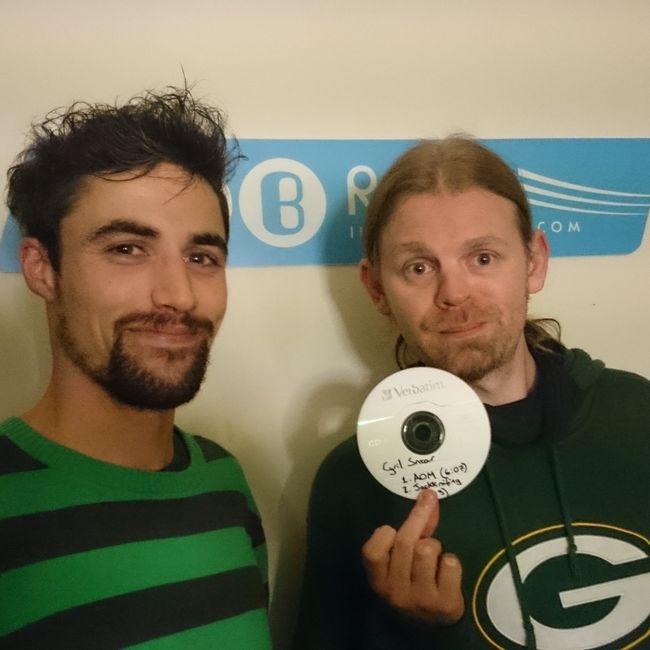 We were joined live in the studio by Mike and Daryll from Cyril Snear and over the phone by Holly (and briefly Arlo) of The Lovely Eggs.
Our radio show goes out live every Saturday 3-5 on Fab Radio International.
TRACK LISTING
The Wytches

- Wire Frame Mattress /

Public Service Broadcasting

- Gagarin /

Deathcrush

- Lesson #14 For Bethan Peters / Smooth /

Palma Violets

- Rattlesnake Highway /

The Lovely Eggs

- Don't Look At Me (I Don't Like It) /

Sharon Van Etten

- Taking Chances /

Tigercub

- Centrefold /

John Grant

- GMF /

Jim Noir

- My Patch /

Beans On Toast

- Can't Get A Gig At Glastonbury /

Cyril Snear

- Jack Knifing /

Cyril Snear

- A.O.M. /

Deers

- Castigadas En El Granero /

Jilted John

- Jilted John