RADIO SHOWS & MIXTAPES
Yes, you read that right, Silent Radio does have a radio show, and yes, we do get the irony of it.
We've been off air for over 2 years, but with the current situation we thought we'd give you some new shows and new music to listen to. Aren't we kind!
*****************
The Silent Radio Show 19/12/2015 Christmas Special with Mark Burgess (ChameleonsVox /The Chameleons)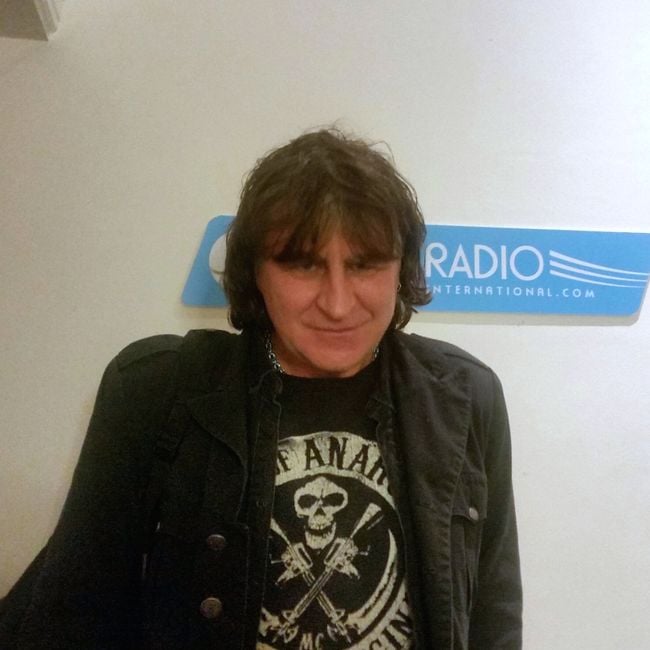 We've thrown the usual format out the window this week and we instead bring a show packed full of alternative festive treats.

Not only that, we were graced with the presence of Mark Burgess from Chameleons Vox live in the studio for a second time to tell us yet more stories from his thirty-five years in the music business.

The Silent Radio Show goes out live every Saturday afternoon 3-5 on Fab Radio International.

TRACK LISTING
Kay Martin and her Bodyguards

- Hang Your Balls on the Christmas Tree /

Summer Camp

- I Don't Wanna Wait Til Christmas /

Sufjan Stevens

- Sister Winter /

Goldfrapp

- Winter Wonderland /

Mr B The Gentleman Rhymer

- All I Want For Christmas Is An Original Jawa With Vinyl Cape /

Half Man Half Biscuit

- All I Want For Christmas Is A Dukla Prague Away Kit /

Money

- A Cocaine Christmas And An Alcoholic's New Year (Live - The White Hotel, Salford) /

Smashing Pumpkins

- Christmastime /

The Wave Pictures

- Christmas Blues (with Darren Hayman) /

The Lovely Eggs

- I'm Going To Build My Snowman Better Than Yours /

Sweet Baboo

- Don't Be Alone (This Christmas) /

The Chameleons

- Nostalgia (Peel Session) /

The Chameleons

- The Fan And The Bellows /

Marika Hackman

- Have Yourself A Merry Little Christmas /

Clap Your Hands Say Yeah

- In This Home on Ice /

Low

- Just Like Christmas /

PINS

- Kiss Me Quickly (It's Christmas) /

The Fall

- Hark The Herald Angels Sing