RADIO SHOWS & MIXTAPES
Yes, you read that right, Silent Radio does have a radio show, and yes, we do get the irony of it.
We've been off air for over 2 years, but with the current situation we thought we'd give you some new shows and new music to listen to. Aren't we kind!
*****************
The Silent Radio Show 17/10/2015 with TVAM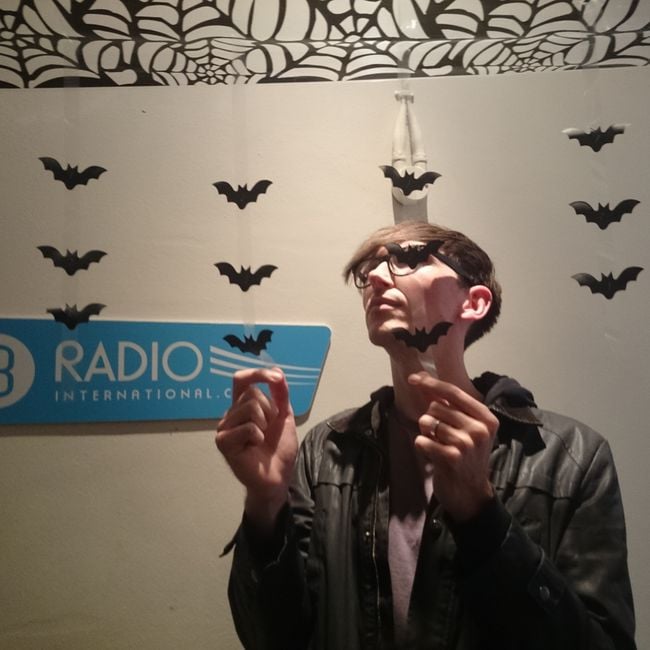 The Silent Radio Show is a weekly audible version of the North's best independent music website, SilentRadio.co.uk. Featuring the bands and acts gracing our hand-picked gig guide and hitting the Silent Radio headlines.

This week we were joined in the studio by Garage/Surf rock, Soundtrack extraordinaire TVAM, plus some of his other bands (The Shook-Ups/Dave Ross and The Deep Space Deviants).

The Silent Radio Show is Live every Saturday 3-5 on Fab Radio International.

TRACK LISTING
Hot Chip

- Started Right /

U.S Girls

- Sororal Feelings /

The Unthanks

- Flutter /

Habitats

- Peace Of Mind /

La Luz

- You Disappear /

Demob Happy

- Junk DNA /

TVAM

- Porsche Majeure /

TVAM

- We Like Fires /

Chastity Belt

- Joke /

Napoleon IIIrd

- Hit Schmooze For Me /

Editors

- Forgiveness /

Everything Everything

- No Reptiles /

Space Lady

- Ballroom Blitz /

Royal Blood

- Ten Tonne Skeleton /

Eska

- Dear Evelyn /

The Jon Spencer Blues Explosion

- Son Of Sam /

Storms

- Shame /

Spector

- West End
GIG GUIDE
Between September 2011 and March 2020 we provided a handpicked gig guide every month without fail. It's painful for us that there are currently no gigs to recommend. We hope gigs will return soon to bring you new recommendations, but if you want to reminisce you can still see nine years worth of old gig guides.