RADIO SHOWS & MIXTAPES
Yes, you read that right, Silent Radio does have a radio show, and yes, we do get the irony of it.
We've been off air for over 2 years, but with the current situation we thought we'd give you some new shows and new music to listen to. Aren't we kind!
*****************
The Silent Radio Show 17/10/2015 with TVAM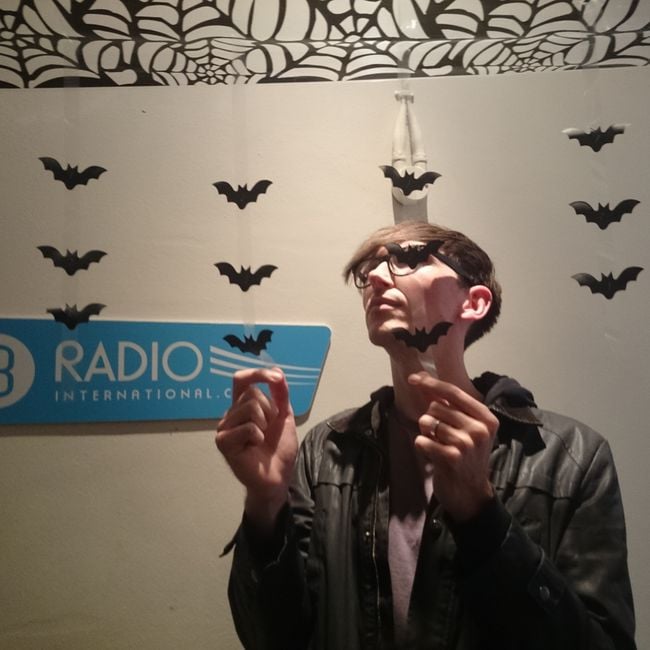 The Silent Radio Show is a weekly audible version of the North's best independent music website, SilentRadio.co.uk. Featuring the bands and acts gracing our hand-picked gig guide and hitting the Silent Radio headlines.

This week we were joined in the studio by Garage/Surf rock, Soundtrack extraordinaire TVAM, plus some of his other bands (The Shook-Ups/Dave Ross and The Deep Space Deviants).

The Silent Radio Show is Live every Saturday 3-5 on Fab Radio International.

TRACK LISTING
Hot Chip

- Started Right /

U.S Girls

- Sororal Feelings /

The Unthanks

- Flutter /

Habitats

- Peace Of Mind /

La Luz

- You Disappear /

Demob Happy

- Junk DNA /

TVAM

- Porsche Majeure /

TVAM

- We Like Fires /

Chastity Belt

- Joke /

Napoleon IIIrd

- Hit Schmooze For Me /

Editors

- Forgiveness /

Everything Everything

- No Reptiles /

Space Lady

- Ballroom Blitz /

Royal Blood

- Ten Tonne Skeleton /

Eska

- Dear Evelyn /

The Jon Spencer Blues Explosion

- Son Of Sam /

Storms

- Shame /

Spector

- West End