RADIO SHOWS & MIXTAPES
Yes, you read that right, Silent Radio does have a radio show, and yes, we do get the irony of it.
We've been off air for over 2 years, but with the current situation we thought we'd give you some new shows and new music to listen to. Aren't we kind!
*****************
Silent Radio Gig Guide Mixtape 15/10/2018 - 21/10/2018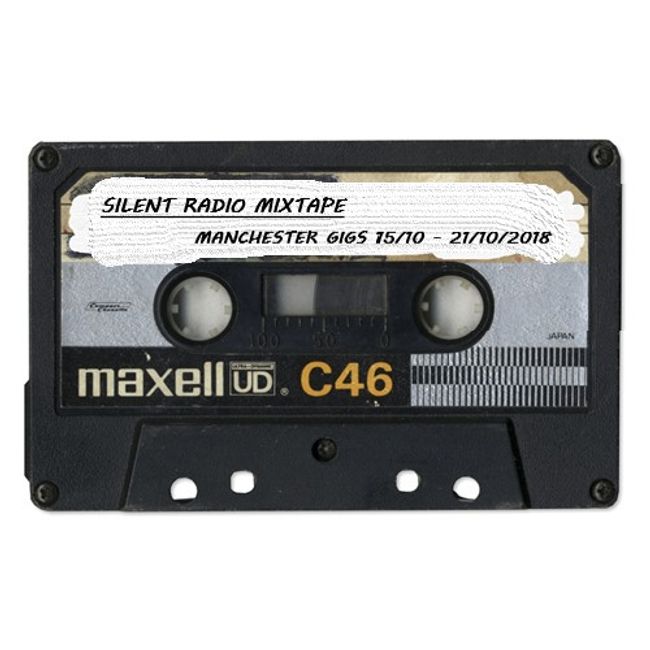 ALL of the bands featured on this mixtape are playing in Manchester THIS WEEK (and are most likely on tour too!) and are the ones we reckon you should get a ticket for.

These gigs are lifted from our guide over at www.silentradio.co.uk - where you can see the venues and dates - plus some more top gigs happening this week that we couldn't squeeze on this mixtape - there's SO many amazing gigs this month.

The Gig Guide is compiled from musical happenings that WE recommend, this isn't a syndicated list - it's a lovingly put together menu of musical goodness - just for you.

We actually listen to every band before it goes onto the gig guide. That's how much we want you to discover your new favourite!

Remember, if you enjoy this - please drop us a like on here and share via our social media channels - it really helps is to get the good word of Silent Radio out there, massive thanks.
TRACK LISTING
Warmduscher

- I Got Friends /

Idles

- Never Fight A Man With A Perm /

The Blinders

- Brave New World /

Rolling Blackouts Coastal Fever

- Mainland /

Jane Weaver

- The Architect /

The Vryll Society

- Course of The Satellite /

Tunng

- Sleepwalking /

Stephen Malkmus and The Jicks

- Middle America /

Mellah

- Cigarette Lighter /

Black Honey

- Crowded City /

Dancing on Tables

- Missing /

Arcane Roots

- Landslide /

Steady Holiday

- Who's Gonna Stop Us /

Beach House

- Dive /

Murray A. Lightburn

- Motherfuckers /

Low

- Quorum