RADIO SHOWS & MIXTAPES
Yes, you read that right, Silent Radio does have a radio show, and yes, we do get the irony of it.
We've been off air for over 2 years, but with the current situation we thought we'd give you some new shows and new music to listen to. Aren't we kind!
*****************
The Silent Radio Show 14/03/2015 with a live Silent Session from Laura James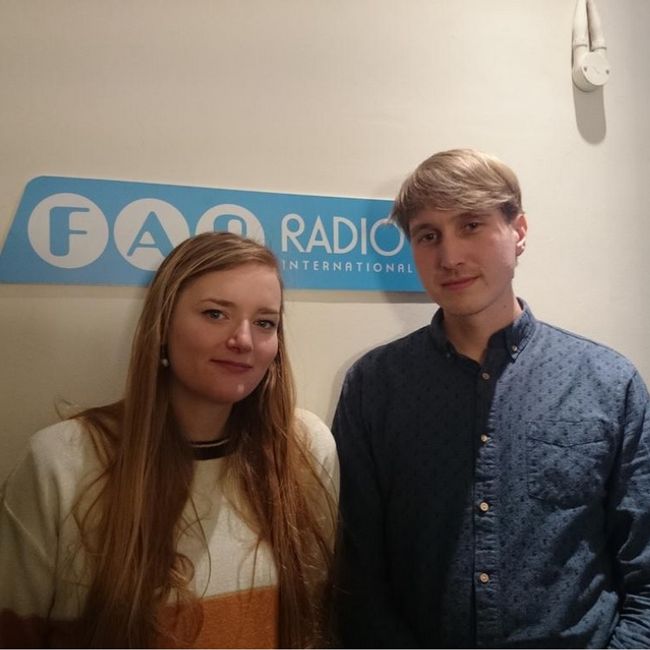 This week we had the pleasure of being joined live in the studio by Laura James (with Atle Kvia on mandolin) for Silent Session #5. As it was our 1 year milestone show, we also had some birthday messages from Bad Grammar, Postcards From Jeff, The Franklys, The Wave Pictures, The Lovely Eggs and some listeners (Dog Bottomley and Brian Kinrade).

Our radio show goes out live every Saturday 3-5 on Fab Radio International.
TRACK LISTING
North Atlantic Oscillation

- Wires /

Kiran Leonard

- Wild Walks /

Sandy Nelson

- The Beat Goes On /

Tom Williams and the Boat

- Too Young /

Steve Harley & Cockney Rebel

- Judy Teen /

Onions

- Here Comes The Rage /

PINS

- Too Little Too Late /

Sivu

- Can't Stop Now /

Jose Gonzalez

- Heartbeats /

David Bowie

- Scary Monsters (And Super Creeps) /

Laura James

- Every Little Amber (live Silent Session) /

Laura James

- Rooftops (live Silent Session) /

Wilko Johnson

- Roxette /

The Osclation

- No Place To Go /

Johnny Cash

- One
GIG GUIDE
Between September 2011 and March 2020 we provided a handpicked gig guide every month without fail. It's painful for us that there are currently no gigs to recommend. We hope gigs will return soon to bring you new recommendations, but if you want to reminisce you can still see nine years worth of old gig guides.