RADIO SHOWS & MIXTAPES
Yes, you read that right, Silent Radio does have a radio show, and yes, we do get the irony of it.
We've been off air for over 2 years, but with the current situation we thought we'd give you some new shows and new music to listen to. Aren't we kind!
*****************
Silent Radio Gig Guide Mixtape 10/12/2018 - 31/12/2018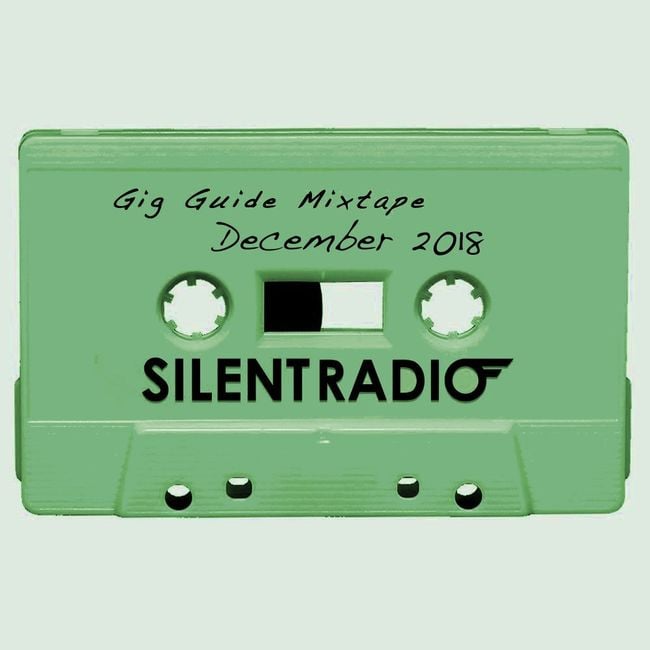 This mixtape features the acts playing in Manchester from Monday 10th through until the end of December 2018.

These gigs are the ones we reckon you should get down to and are straight from our guide over at www.silentradio.co.uk - where you can see the venues and dates for all the musical happenings that we recommend in December in and around Manchester.

The Gig Guide is compiled from musical happenings that WE recommend, this isn't a syndicated list - it's a lovingly put together menu of musical goodness - just for you.

We actually listen to every band before it goes onto the gig guide. That's how much we want you to discover your new favourite!

Remember, if you enjoy this - please drop us a like on here and share via your socials - it really helps us to get the good word of Silent Radio out there, massive thanks.
TRACK LISTING
Deaf Radio

- Vultures & Killers /

Chameleons Vox

- Up the Down Escalator /

Afghan Sand Gang

- Glistener /

Orbital

- Tiny Foldable Cities /

MGMT

- Kids /

W.H. Lung

- Want /

The Slow Readers Club

- You Opened Up My Heart /

Mercury Rev

- Sermon (featuring Margo Price) /

Aidan Moffat and RM Hubbert

- Party On /

Liela Moss

- Wild As Fire /

Rotten Bliss

- Two Sisters /

John Bramwell

- Leave Alone the Empty Spaces /

Mik Artistik's Ego Trip

- David Bowie Was a Funny Man
GIG GUIDE
Between September 2011 and March 2020 we provided a handpicked gig guide every month without fail. It's painful for us that there are currently no gigs to recommend. We hope gigs will return soon to bring you new recommendations, but if you want to reminisce you can still see nine years worth of old gig guides.