RADIO SHOWS & MIXTAPES
Yes, you read that right, Silent Radio does have a radio show, and yes, we do get the irony of it.
We've been off air for over 2 years, but with the current situation we thought we'd give you some new shows and new music to listen to. Aren't we kind!
*****************
The Silent Radio Show 08/10/2016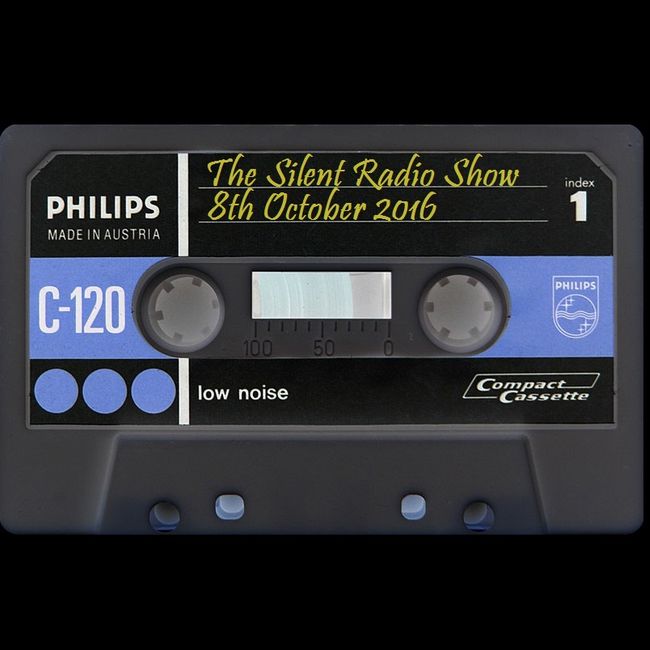 After a week off the Silent Radio show is back with another live instalment bringing yet more great music from the acts playing Manchester this week, some new releases making the Silent Radio website and a selection of picks from the Cassette Store Day releases.

Next weekend will see the start of Manchester's 'A Carefully Planned Festival #6', so organisers Matthew Boycott-Garnett and Jessica Flavell popped in to tell what's in store.

This is our weekly audible version of the North's best independent music website, SilentRadio.co.uk.

The Silent Radio Show - live every Saturday afternoon 3-5 on Fab Radio International.


TRACK LISTING
Spring King

- Detroit /

Get Cape, Wear Cape, Fly

- Call Me Ishmael /

Ulrika Spacek

- I Don't Know /

Thee Oh Sees

- A Poem /

Angel Olsen

- Shut Up Kiss Me /

Vic Godard & Subway Sect

- Happy Go Lucky Girl /

Danye ft. Luna

- Pale Spectre /

Crocodiles

- Not Even In Your Dreams /

Arab Strap

- The First Big Weekend /

Junk

- Dennis Wilson /

Pixies

- Classic Masher /

Summer Cannibals

- Say My Name /

Elephant Memoirs

- Mug /

Cameron Ag

- Lost Direction /

Wild Beasts

- Big Cat /

The Computers

- Want The News? Here's The Blues /

Pavo Pavo

- Ran Ran Run /

Parquet Courts

- Dust
GIG GUIDE
Between September 2011 and March 2020 we provided a handpicked gig guide every month without fail. It's painful for us that there are currently no gigs to recommend. We hope gigs will return soon to bring you new recommendations, but if you want to reminisce you can still see nine years worth of old gig guides.