RADIO SHOWS & MIXTAPES
Yes, you read that right, Silent Radio does have a radio show, and yes, we do get the irony of it.
RADIO SHOW UPDATE!
We've been broadcasting our weekly show for almost 4 years (yikes) and like all good musical outfits, we're due an image change.
So, bear with us, whilst we tinker with our format.
Watch this space!
In the meantime, enjoy our weekly mixtapes of Manchester gigs and discover your new favourite.
You can listen to all the previous shows / mixtapes again below, or via the App.
*****************
The Silent Radio Show 08/08/2015 Festival Discoveries Special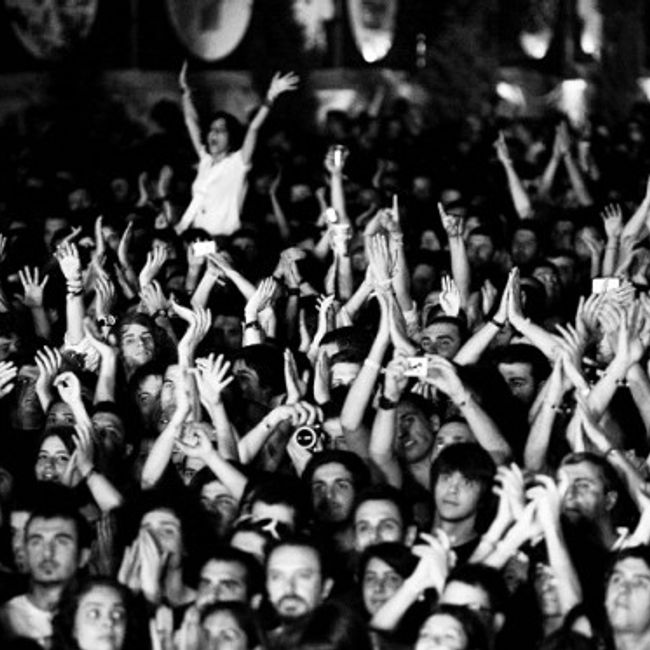 As we're in the midst of festival season there's a distinct lack of gigs happening for us to put together our usual show, so we decided to open up our playlist to our listeners and social media followers.
We asked them for their favourite festival acts and discoveries, this resulted in us having 22 tracks to fit into the the show. It's a right old mixed bag, covering hardcore, hip-hop, punk, german jazz funk and much more.

Plus the guest/co-host for the show was Zach Roddis, the man behind Silent Radio's DIY Narratives Blog ( http://www.silentradio.co.uk/diy-narratives/ ).

Our radio show goes out live every Saturday 3-5 on Fab Radio International.
TRACK LISTING
The Sugarhill Gang

- Apache /

Brody Dalle

- Don't Mess With Me /

Thomas Truax

- Fat Spider /

Jupiter

- The World Is My Land /

Caravan of Thieves

- Eat You /

The Hives

- Hate To Say I Told You So /

dälek

- Who Medgar Evers Was /

Stan's Magic Foot

- Mazel Tov /

Eagles of Death Metal

- I Want You So Hard /

Suicidal Tendencies

- Institutionalised /

Garbage

- I Think I'm Paranoid /

Songhoy Blues

- Al Hassidi Terei /

The Butthole Surfers

- The Hurdy Gurdy Man /

Tess Parks

- When I Am Young /

Nudes

- Crush /

The Middle Ones

- Courage /

Joanna Gruesome

- Last Year /

The Ramones

- I Wanna Be Sedated /

Younghusband

- Running Water /

Half Man Half Biscuit

- Trumpton Riots /

The Family Cat

- Steamroller /

The Tubes

- White Punks On Dope