RADIO SHOWS & MIXTAPES
Yes, you read that right, Silent Radio does have a radio show, and yes, we do get the irony of it.
RADIO SHOW UPDATE!
We've been broadcasting our weekly show for almost 4 years (yikes) and like all good musical outfits, we're due an image change.
So, bear with us, whilst we tinker with our format.
Watch this space!
In the meantime, enjoy our weekly mixtapes of Manchester gigs and discover your new favourite.
You can listen to all the previous shows / mixtapes again below, or via the App.
*****************
Silent Radio Gig Guide Mixtape 05/11/2018 - 11/11/2018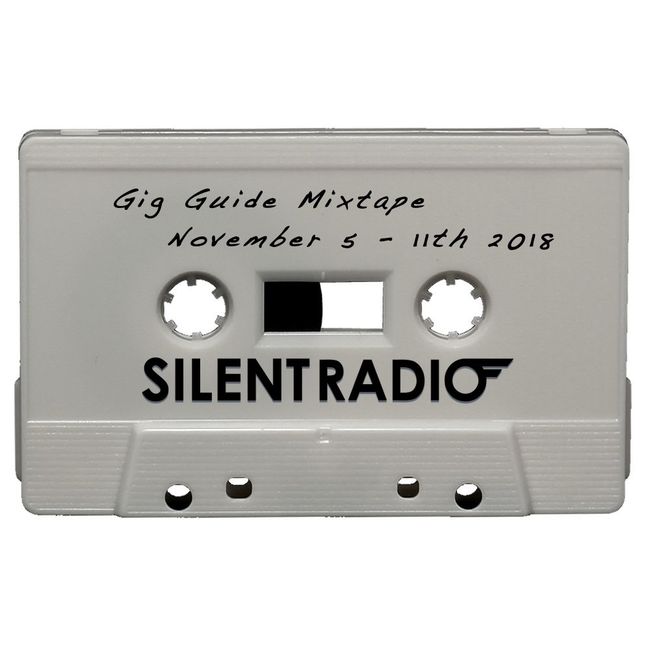 Every one of the bands featured on this mixtape are playing in Manchester THIS WEEK (and are most likely on tour too!) and are the ones we reckon you should get a ticket for.

These gigs are lifted from our guide over at www.silentradio.co.uk - where you can see the venues and dates - November is yet another busy month for gigs in Manchester.

The Gig Guide is compiled from musical happenings that WE recommend, this isn't a syndicated list - it's a lovingly put together menu of musical goodness - just for you.

We actually listen to every band before it goes onto the gig guide. That's how much we want you to discover your new favourite!

Remember, if you enjoy this - please drop us a like on here and share via our social media channels - it really helps us to get the good word of Silent Radio out there, massive thanks.
TRACK LISTING
Halfnoise

- She Said /

The Lovely Eggs

- Wiggy Giggy /

Car Seat Headrest

- My Boy (Twin Fantasy) /

Phobophobes

- Miniature World /

Baxter Dury

- Prince of Tears /

Estrons

- Body /

Stella Donnelly

- Boys Will Be Boys /

Afghan Sand Gang

- Glistener /

Cat Clyde

- The River /

Kurt Vile

- Bassackwards /

Kikagaku Moyo

- Dripping Sun