RADIO SHOWS & MIXTAPES
Yes, you read that right, Silent Radio does have a radio show, and yes, we do get the irony of it.
RADIO SHOW UPDATE!
We've been broadcasting our weekly show for almost 4 years (yikes) and like all good musical outfits, we're due an image change.
So, bear with us, whilst we tinker with our format.
Watch this space!
In the meantime, enjoy our weekly mixtapes of Manchester gigs and discover your new favourite.
You can listen to all the previous shows / mixtapes again below, or via the App.
*****************
Silent Radio Gig Guide Mixtape 03/12/2018 - 09/12/2018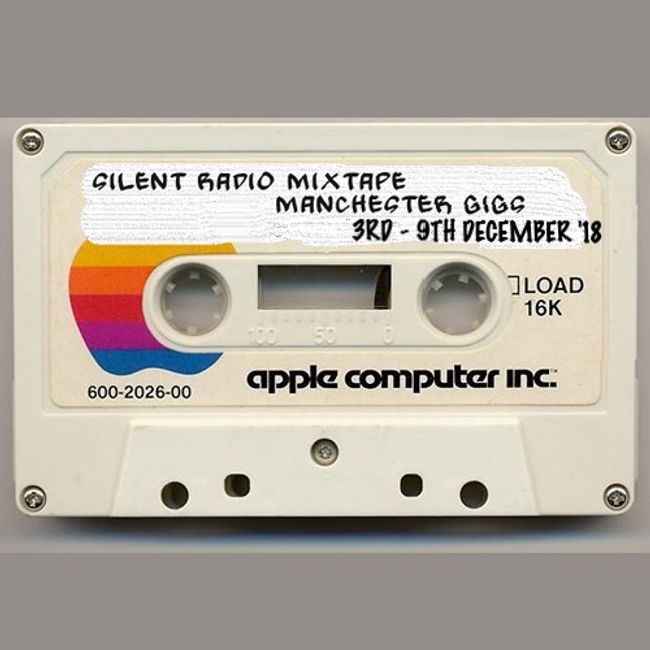 This mixtape features the acts playing in Manchester during this, the the first week of December 2018, (and the bands are most likely on tour too!).

These gigs are the ones we reckon you should get down to and are straight from our guide over at www.silentradio.co.uk - where you can see the venues and dates for all the musical happenings that we recommend in December in and around Manchester.

The Gig Guide is compiled from musical happenings that WE recommend, this isn't a syndicated list - it's a lovingly put together menu of musical goodness - just for you.

We actually listen to every band before it goes onto the gig guide. That's how much we want you to discover your new favourite!

Remember, if you enjoy this - please drop us a like on here and share via your socials - it really helps us to get the good word of Silent Radio out there, massive thanks.
TRACK LISTING
Drahla

- Twelve Divisions Of The Day /

Daddy Issues

- High St /

Henge

- Valerian Tea /

TVAM

- These Are Not Your Memories /

Purple Heart Parade

- The Room /

Great Lake Swimmers

- The Talking Wind /

Get Cape. Wear Cape. Fly!

- Call Me Ishmael /

Julia Holter

- I Shall Love 2 /

Big Lad

- Ricky Balboa /

Bauhaus

- Bela Lugosi's Dead