RADIO SHOWS & MIXTAPES
Yes, you read that right, Silent Radio does have a radio show, and yes, we do get the irony of it.
We've been off air for over 2 years, but with the current situation we thought we'd give you some new shows and new music to listen to. Aren't we kind!
*****************
Silent Radio Gig Guide Mixtape 02/04/2018 - 08/04/2018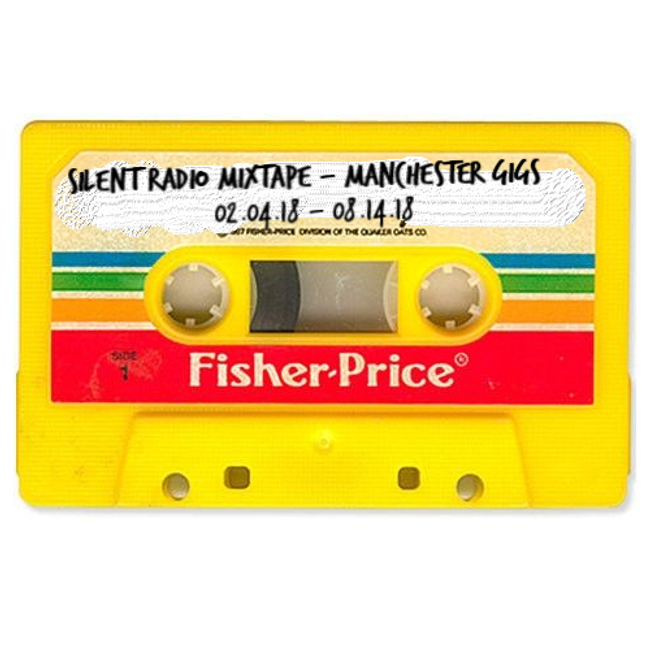 All of the bands featured are playing in Manchester this week (and are most likely on tour too!) and are the ones we reckon you should get a ticket for.

The gigs, covering the week of the 2nd April to the 8th April (yes, it's April already - yikes!), are lifted from our guide over at www.silentradio.co.uk - where you can see the venues and dates - plus some more top gigs happening this week that we couldn't squeeze on this mixtape.

The Gig Guide is compiled from musical happenings that WE recommend, this isn't a syndicated list - it's a lovingly put together menu of musical goodness - just for you.

Remember, if you enjoy this - please drop us a like on here and share via our social media channels - that'd be so very lovely of you, so it would.
TRACK LISTING
Jarvis Cocker

- Fat Children /

Demob Happy

- Holy Doom /

Bones Shake

- Cops /

Thee Hypnotics

- Shakedown /

Cabbage

- Perdurabo /

False Advertising

- It's Been A While /

South Island Son

- Slipping Away /

Gideon Conn

- Trademark /

Jessica Lea Mayfield

- Our Hearts Are Wrong /

Arcade Fire

- Put Your Money on Me /

Floral Scene

- Esteem /

Girli

- Play It Cool /

Big Thief

- Paul /

Carousel Clouds

- Always Talking /

Cosmo Sheldrake

- Wriggle (Mr Jukes Edit) /

Brooke Sharkey

- Storm /

Glass Caves

- I Do /

Maker

- Move Your Feet /

The Lucid Dream

- Bad Texan