RADIO SHOWS & MIXTAPES
Yes, you read that right, Silent Radio does have a radio show, and yes, we do get the irony of it.
We've been off air for over 2 years, but with the current situation we thought we'd give you some new shows and new music to listen to. Aren't we kind!
*****************
Silent Radio - 02/02/2021 - Freebie Jeebies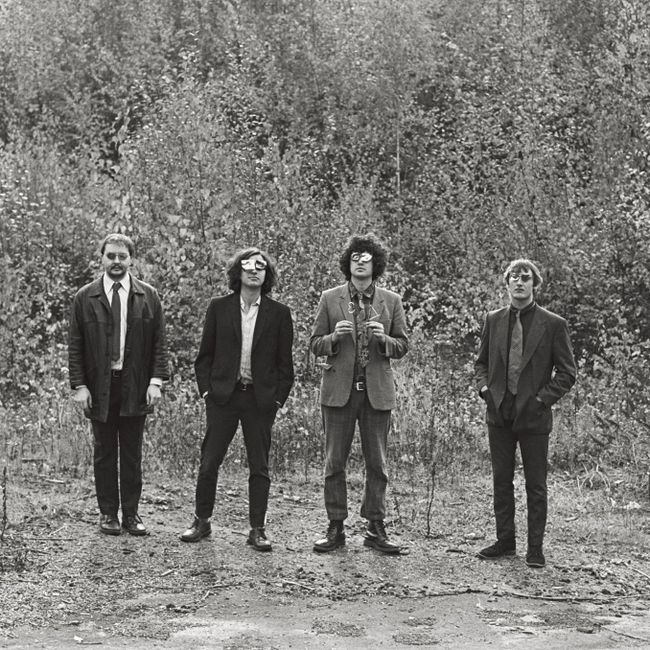 Another week of songs that you can get online at whatever cost you deem appropriate. This week's selection contains 17 more songs, join Ian Burke for an hour as he guides you through his picks. The cover image for this edition is Leeds based quartet Mush.
TRACK LISTING
Mush

- Blunt Instruments /

Yard Act

- Dark Days /

Snowflake

- Knuckleduster /

M3nsa

- Gidigidi RMX (feat. Pappy Kojo) /

Spooled Up

- Strange World /

An Horse

- New Ways /

Teenage Joans

- Something About Being Sixteen /

Kino Motel

- Waves /

Assonance

- Trust Regained /

Homicidegirls

- Fine Day /

Saltlick

- "and that's not all!" /

Field Music

- Orion From The Street /

Catamaran

- Pink Hair /

I Hate It Too

- Into The Deep /

Petite League

- New Tricks /

Hospital Bracelet

- South Loop Summer /

Penelope Scott

- Rat
GIG GUIDE
Between September 2011 and March 2020 we provided a handpicked gig guide every month without fail. It's painful for us that there are currently no gigs to recommend. We hope gigs will return soon to bring you new recommendations, but if you want to reminisce you can still see nine years worth of old gig guides.