RADIO SHOWS & MIXTAPES
Yes, you read that right, Silent Radio does have a radio show, and yes, we do get the irony of it.
RADIO SHOW UPDATE!
We've been broadcasting our weekly show for almost 4 years (yikes) and like all good musical outfits, we're due an image change.
So, bear with us, whilst we tinker with our format.
Watch this space!
In the meantime, enjoy our weekly mixtapes of Manchester gigs and discover your new favourite.
You can listen to all the previous shows / mixtapes again below, or via the App.
*****************
The Silent Radio Show 01/08/2015 with The Franklys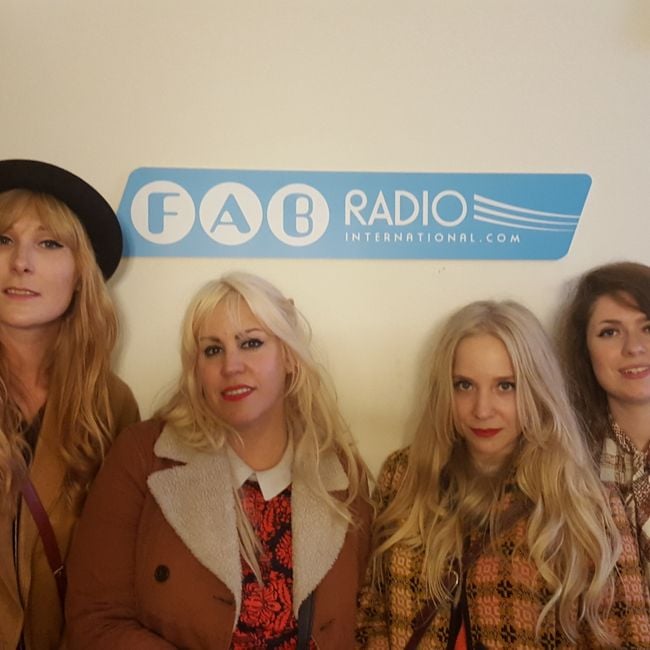 We were joined in the studio this week by all four of The Franklys while they were in town for their show at the Castle Hotel. We talked 'girl bands' and even gave them a quiz about Yorkshire (only one is from the UK so she was at no advantage as she's from the south). You'll have to listen to see which of them walked off with the prize of Uncle Joe's Mint Balls, a completely un-Yorkshire prize.

In addition to all that we still found the time to cram in loads of great music from the bands heading to Manchester on tour and making the Silent Radio headlines this week.

Our radio show goes out live every Saturday 3-5 on Fab Radio International.
TRACK LISTING
Happy Meals

- Altered Images /

Everything Everything

- Spring / Sun / Winter / Dread /

Stealing Sheep

- Shut Eye /

RedFaces

- Katie Come Home /

Jo Rose

- Terrible Liar /

Perfect Pussy

- I /

Misfits

- Die, Die My Darling /

Omar Souleyman

- Bahdeni Nami /

Luna

- Slide /

Radkey

- Love Spills /

The Franklys

- Bad News /

The Franklys

- Puppet /

Telegram

- Follow /

Hidden Charms

- Dreaming Of Another Girl /

Fly Golden Eagle

- Magic Steven /

Post War Glamour Girls

- Southpaw Stance