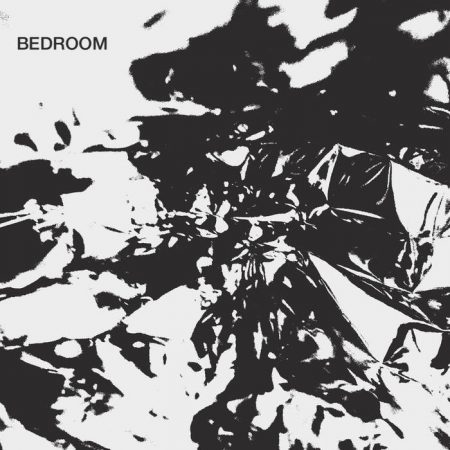 Just when you thought that the UK shoegaze scene was defunct, five lads from Yorkshire have given the little-appreciated genre the kiss of life.
Regrettably, the quintet goes by bdrmm (presumably pronounced as bedroom). Fortunately for us, they're much better at writing music than they are at choosing band names.
It's worth noting that bdrmm aren't your typical shoegaze band. This debut album is flavourful; it tends to flirt with different genres while maintaining its socially awkward allure. It's a 41-minute nostalgia trip with high and low points. Bedroom awakens memories of my latter teenage years – the ecstatic ups and the painful downs. They successfully convey a broad spectrum of emotions that would resonate with any member of Britain's indie youth.
The album's inauguration came as a surprise. 'Momo' is a placid instrumental of a curious nature. It gently seeps into the listener's consciousness with ease. One may argue that kicking off your debut album with an even-tempered instrumental is a bold move; but fret not, bdrmm know what they're doing. The instrumental is there to open the gate and let the unstoppable tide of emotion flood in.
Track two is eerie and atmospherically sombre. 'Push/Pull' could linger over the dark clouds of northern England while the dispirited youth dream of escape. Coincidentally, similar to the song, the album does an effective job at pushing you away then pulling you back in. The first two tracks have you on a gloomy path to nowhere. Just as you start to think that this album is going to dampen your mood, bdrmm kindly gift you 'A Reason to Celebrate'. This is where the album begins to grow, and you feel a kind of wistful optimism. A strong example of the album's carefree spontaneity.
Moving forth, we abruptly collide with one of the true jewels on the album. 'Gush' hits a bittersweet spot. Lead singer Ryan Smith repeatedly sings "to right what I did wrong" over and over again. Perhaps this an overdue apology or just a heartfelt self-observation. The guitars harbour a sentimental tone. A sort of tone that sends you into a deep head trip. Appropriately suited for staring out of the rainy window while sitting in the passenger seat.
'Happy' is the indie anthem that the album needed to cement its place as a success. Imagine The Drums meets JAWS, or lithium meets Prozac. Emotive guitar riffs rolling with a manic bassline whilst being complimented by an innocently pallid vocal. A concoction designed to quench the thirst of any teenage escapist.
When listening to a debut album I often seek for that one song that makes me think that this is what this album is about. Evidently, bdrmm have made selecting one song somewhat of a difficult task. After lengthy contemplation, I've decided to palm 'Gush' and 'Happy' to one side. The limelight belongs to 'If…'. This is Bedroom's pièce de résistance. Musically and lyrically, simplicity is at the foundations of this track. A brilliant simplicity that defines the album. The poignant lyrics are short but sweet and most importantly honest. With candid references to mental health 'If…'  will strike a chord with the afflicted.
Bedroom is youth captured. It paints the picture of your first taste of liberation, to your first experience of rejection. This album is designed to make you think about the past, the now, and the future. All of which will lead to mixed-feelings, or it should, if you're human.
For their debut to be so strong, the future is surely bright for bdrmm. Viable candidates to become the next underground indie cult band – bdrmm are a must for fans of The Cure, JAWS, Slowdive, and so on. They effortlessly combine elements of the bands that came before them – but in a way that doesn't make them uninteresting. Bdrmm have successfully done what many have tried and failed.
bdrmm – Bedroom: Out Now (Sonic Cathedral)