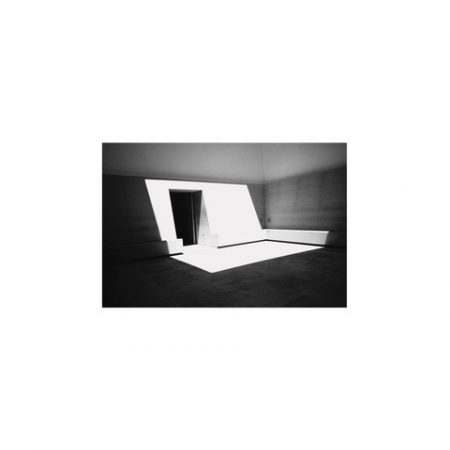 As the philosopher Matshona Dhliwayo once said: "stars are born out of dark moments". You don't have to be a philosopher to understand that this is the case with Mancunian post-punkers Ist Ist.
This long-awaited debut LP has been six years in the making. Ist Ist formed back in 2014 but yet we're only hearing this now, why? The clues lie within their music. It's not for everyone, it certainly won't be chart-topping music, but it is conscientious, palpable, and artistic. That's something the music industry is currently starved of. Ist Ist have stuck to their post-punk guns and waited until the moment was right. Architecture is an intransigent album by a band who aren't playing by the rules.
The album's curtain-raiser is 'Wolves'. A name quite fitting for such a ruthless beginning. It's a brewing thunderstorm that opens the floodgates. The band's lead wolf Adam Houghton fiercely proclaims, "this can only be proof that there is no God". Quite apt for today's times.
'Wolves' was the macabre commencement that set the cold tone, now we're greeted with album's true tour de force 'You're Mine'. Here, Ist Ist are telling the audience how it is, that you belong to them. This is the point where the inevitable Joy Division comparison is made. What Ist Ist do well, like Joy Division before them, is paint a picture so vivid that you can't help but envisage the gloomy wet streets of Manchester. Atmospherically industrial, dark, and best of all honest.
As we move forth, we hit 'Discipline'. This song got me thinking about George Orwell's dystopian novel '1984'. "What you need is some discipline" Adam Houghton colourlessly howls in the chorus. At this moment, he is no longer the singer, but the perilously omnipresent big brother watching over us all. 'Discipline' could invisibly hover over any oppressive regime and fit right in. It could either be a reminder of darker times gone by, or a prophetic sign warning us of the future.
The album progresses, like a robotic metamorphosis. Lyrically, we see the softer side to the album with "A New Love Song'. A ballad for all the gothic lovers in the world. Stylistically, a lot of connections can be made. Imagine if Joy Division, Interpol, Kraftwerk, and Nick Cave were all put into a blender, the concocted outcome would be Ist Ist. An honourable mention must be made to tracks such as 'Silence' and 'Night's Arm'. Typically, these songs would go unnoticed, but they connect the dots and ultimately complete the picture. Each song is like a new person with a new story to tell. The bass is the brain that controls the direction and the haunting vocals are the beating heart that keeps it alive. One mustn't forget the just as pivotal drums, guitar, and synth; Architecture is a team effort of many parts. It possesses a proudly black and white vibe and it's what we need right now. Dark music for dark times.
The tenth song "Slowly We Escape" is the bittersweet denouement that I was anticipating. It's an impassioned goodbye that closes the curtain perfectly. At around six minutes in length, this is the track where we see the bands bipolar nature in full effect. A morose two-minute introduction, then out of nowhere, a hard-hitting roaring wave of ear-piercing emotion.
Architecture conjures up a feeling of sentimentality, of Manchester re-born. The music is pessimistically dense in a way that it makes you want to dance like Ian Curtis but mope like Morrissey. The LP is somewhat akin to Joy Division's 'Closer', or even Interpol's 'Turn on the Bright Lights'. Nonetheless, Ist Ist have etched their own unique brand of moody post-punk that can stand on its own two feet. Manchester should be proud.
If you're looking for a soundtrack to our dark times, Architecture should be the first and only place you look.
Ist Ist – Architecture: Out Now (Kind Violence Records)