As 2020 stretches out in front of us like a feral cat demanding love and attention, here's a round up of releases we're looking forward to this year at Silent Radio towers. Some relatively new bands, some mega huge artists, but all ones we think are worth getting your ears primed for – so, say hello, or welcome back to this lot: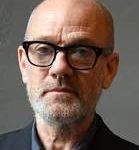 Michael Stipe: Releasing a new single at the start of the year, bodes well for those anticipating more from the former REM frontman, and he's already confirmed he has around eighteen songs ready, after taking a huge break from songwriting. For now, his single 'Drive To The Ocean' is available from his own website with all proceeds going towards 'Pathway To Paris', an environmental charity working towards turning the Paris Agreement for climate change into action. His previous single released in October 2019 saw proceeds going towards Extinction Rebellion. 'Drive To The Ocean' it's a melodic yet menacing creature, with those unmistakable vocal tones shining throughout, and well worth supporting.
————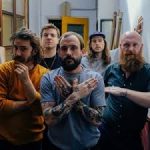 Idles: Any year Idles release something is always going to be a vintage one. This time they've enlisted the help of Warren Ellis from The Bad Seeds / Dirty Three on production duties. As he's known for his ferocious violin playing, as well as his song writing with Nick Cave, I can only expect great things from this pairing.
————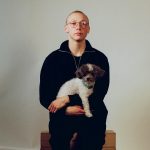 Quinn Christopherson: He lives in Anchorage, Alaska, has only released two singles so far, and has already caused a big wave of interest with his song 'Erase Me'. His brand of gentle electro folk is hard to resist, a bit like Jeff Buckley meets Leonard Cohen, melodic, emotional and moody, but utterly charming too. He works as a counsellor in Alaska, and 'Erase Me' was written about his experiences of misogyny as he transitioned from female to male. Hopefully they'll be an album at some point this year.
————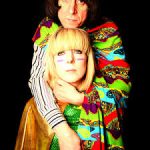 The Lovely Eggs: The Lancaster duo are back again, this time they've vamped up the guitars even more for a fuzzed out garage rock sound. As ever there's the well observed lyrics, this time based on the mess of a country we're in at the moment – if anyone can sum up the plight of modern times, it's The Lovely Eggs. Once again, the album due to be called 'I Am Moron' has been co-produced by Flaming Lips, Tame Impala and MGMT producer Dave Fridmann, who worked on their last one, 2017's 'This Is Eggland'. They founded the Lancaster Musicians Co-Operative and record most of their music in the co-operative's studios, they do everything themselves without booking agents, labels or publishers, just because they want to, this is DIY rock n roll in action! I can't wait to hear more of their unique take on the world around them, wrapped up in a garage rock psych-pop bubble.
————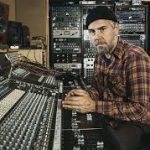 Grandaddy: It's been a long time since Grandaddy released anything, and many assumed the band were on a permanent hiatus following the tragic death of bassist Kevin Garcia in 2017, but then came the beautiful new tune 'RIP Coyote Condo #5'. It soars with the epic grandiose piano chords and delicate vocals of singer Jason Lytle, and is one of the gorgeously sad songs you'll hear all year. Grandaddy were one of those bands who should have been massive – great melodies, lyrics no one else could've dreamed up in a million years – so here's hoping that the new stuff finally gets them the recognition they deserve. It's good to have them back.
————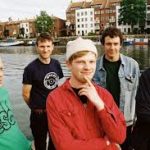 Squid and Black Country New Road: Silent Radio's Rich Walker tips these two for 2020
Speedy Wunderground is the best label in operation at the moment, producing some of the most exciting young bands in the country. Squid released the brilliant 'Town Centre EP' in 2019 and Black Country New Road have only released two singles so far, with 'Sunglasses' being my favourite track of 2019. I saw both at Yes last year and they were both extraordinarily good, particularly BCNR, chaotic and thrilling. Both should be gearing up to release albums this year and I can't wait!
————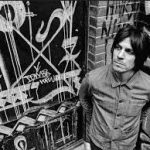 Humanist: Mark Lanegan, Dave Gahan, John Robb, Mark Gardener and more all add vocals duties to Humanist's debut album. Not bad for a new artist, but then when you realise the man behind Humanist, Rob Marshall, co-wrote most of Mark Lanegan's last two albums 'Gargoyle' and 'Somebody's Knocking'   and has been working away for the best part of ten years, as guitarist in Exit Calm, it all makes sense. The album is a heady concoction of electro rock wizardry, stomping rock tunes, and great melodies, and should be an astonishing debut.
————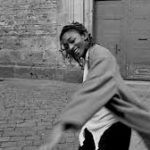 Ala.Ni: Iggy Pop likes her so much, he's contributed vocals to the album. The Londoner has gone acapella for her second album, but don't that that put you off. No drums doesn't mean no beats. There's a funk groove and swing to tracks like 'Differently'. Iggy adds a French spoken word vocal over 'Le Diplomat', with Ala.ni adding vocals in English, creating a heady cocktail of sounds and elsewhere she blends a folky classical feel (still all created with just voices and percussion) into songs which wouldn't sound out of place in a modern musical or film. A unique musician, trying to do something a bit different.
————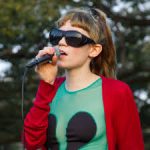 Grimes: Releasing various singles last year, 2020 sees a new Grimes album unleashed. The ethereal vocals, heavy beats, cosmic synths are all there – no one else does dark and floaty like Grimes.  It's cinematic and beautiful with slightly unnerving elements at the same time, probably due the fact that she's written it about climate change, but seen through the eyes of a goddess 'Miss Anthropocene' who gives the album its title. She's an absolute genius as far as I'm concerned.
————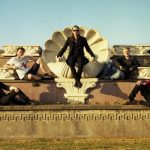 Pigs, Pigs, Pigs, Pigs, Pigs, Pigs, Pigs: I bet you didn't even realise you liked heavy rock until you heard this lot! Like Black Sabbath crossed with Motorhead on the Tyne, this Newcastle bunch have unleashed a chunky beauty of a tune, bursting with gloriously sludgy riffs in the form of 'Reducer', taken from the new album due out this year. It's shouty, but tuneful, with frontman Matt Baty roaring out the vocal lines over those pounding riffs, and so expect another rock fuelled monolith of an album when their new one 'Viscerals' is let loose this year.
————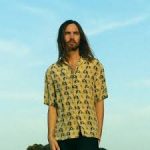 Tame Impala: It's been over five years since Tame Impala's last album, although that's not to say the man behind Tame Impala, Kevin Parker, hasn't been busy, with his production skills and collaborations in high demand. However, finally, it looks like the new Tame Impala album which was set for release in 2019, is eventually going to see the light of day this year. If the singles released in 2019 and this year are anything to go by, be prepared for more clever synth pop as opposed to the beefier earlier sounds of tracks like 'Elephant', but as Parker has already re-worked the album a few times, anything is possible.
————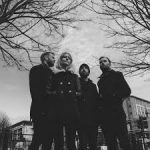 Lanterns On The Lake: The band who have cornered the market for gentle soothing epic sounds return after a five year hiatus. Their dream pop infused post rock fourth was recorded in Yorkshire and spans a wide spectrum recalling Mazzy Star, Florence and The Machine, one minute then Mogwai and Anna Calvi the next, always with a cinematic epic feel running throughout. Should be one to ease you through 2020, with the odd surprise thrown in.
————
Rose City Band: Releasing their second album this year are the gentle lot from Oregon. Their debut was produced by Ripley Johnson of Wooden Shjips/Mood Duo fame, who described it as being 'sort of like a back porch jam as the 'shrooms are starting to kick in. Handmade and human but also cosmic and transcendental'. It's soothing americana psych conjuring up Neil Young at his folksiest meets Moon Duo if they slowed down a bit. Psych, dreamy, folk, with hypnotic gentle beats – you get the idea. If it's half as good as their first we're in for a treat.
————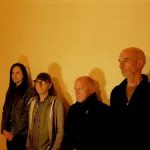 Wire: Defiantly ploughing their own way for over forty years, Wire release their seventeenth studio album this year. Full of razor sharp riffs mixed with a seething anger at the state of the world, Wire have lost none of their musical fervour, and have kept their knack for writing great melodies to match too. Their first three albums were re-released last year, but this is a band that is very firmly in the here and now, with guitars creating a wall of riffs, noose and melody. There's also a documentary in the works, apparently titled 'People In A Film'. Genius.
————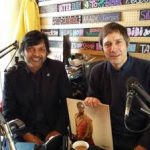 Cornershop: If lead single 'No Rock: Save In Roll' is anything to go by, Cornershop's new album due in the Spring should be another gloriously uplifting and witty look at modern life. They've been bringing us fine slabs of guitar pop for over twenty five years, and this is their first new album since 2015. This album apparently celebrates singer and guitarist Tjinder Singh's upbringing in the Midlands, along with and has all the riffs of Primal Scream and The Rolling Stones, matched with backing vocals and Singh's melodic vocals. A welcome return.
————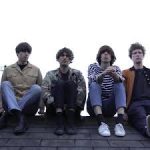 Proper Ornaments: They may have only released an album last year, the brilliant 'Six Lenins' but that doesn't stop this London lot putting out another one with 'Mission Bells' due this year. Formed by James Hoare formerly of Ultimate Painting, their gentle jangly guitars shine as effervescently as ever, backed by soothing beats and Hoare's relaxing vocals. It was recorded at the bands' home studio directly to a sixteen track tape machine, and the warmth of the guitars, synths and mesmerising burst through the whole thing. A bit like Spiritualized at their calmest, Pink Floyd at their folksiest, the new album should soothe away the winter blues.