NEWS: GRINDERMAN – FREE DOWNLOAD OF 'EVIL' (SILVER ALERT REMIX)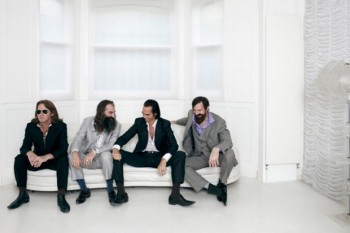 Following the recent announcement of their new remix album ('Grinderman 2 RMX'), Grinderman are currently giving away one of the album's stand out tracks. The Silver Alert remix of 'Evil' which features guest vocals from Matt Berninger, from The National, is now available for free download below.
'Grinderman 2 RMX' is set for release on 26th March via Mute Records. The album is a collection of remixes, reinterpretations and collaborations based on the songs contained in the band's 2010 critically celebrated album 'Grinderman 2'. Its release marks the first time all of these versions have been brought together on one record. Alongside this Silver Alert remix, the album also features re-workings from Nick Zinner, Cat's Eyes, UNKLE, Factory Floor, Andy Weatherall, and Josh Homme amongst many others.
The Nick Zinner (Yeah Yeah Yeah's) remix of 'Bellringer Blues' can also be heard in full HERE